Our most recent Form 990 (no Schedule B), audited financial statements, and Annual Report are available for your viewing. If you have questions about our financial documents, we'd love to answer them!
2018-2019 Annual Report Highlights:
This fiscal year was the NMC Foundation's best year ever—thank you for making it possible!
With your support of The Fund for NMC, scholarships, programs, and innovative new facilities, together we raised more than $9 million during the 2018-2019 school year, including gifts from those of you who have joined the Biederman Society with your planned gift commitments.
You made education possible for more than 650 scholarship recipients!
And you have helped create new spaces for learning and connecting, like the West Hall Innovation Center, slated to open in 2020.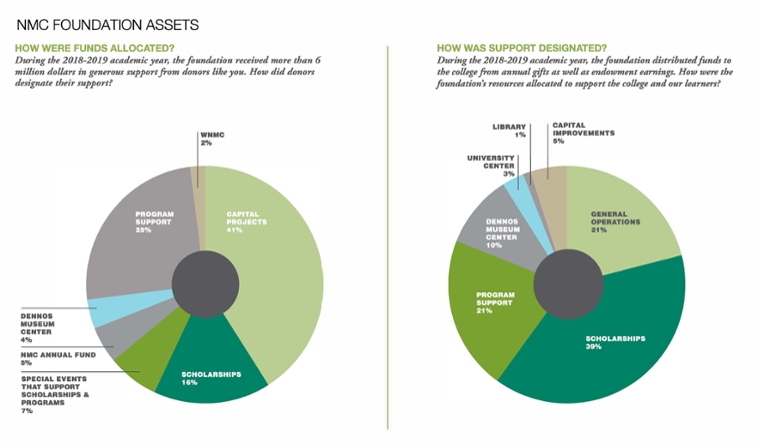 Deductible Contributions
All gifts will be acknowledged in writing for your records. The Foundation is a fully qualified charitable organization, and your gift qualifies for federal and state tax deductions as well as a Michigan state income tax credit. Please consult your tax advisor for information regarding your personal circumstances.