Outstanding Alumni
Outstanding Alumni
Since 1988, Northwestern Michigan College's Outstanding Alumni award has recognized graduates and past students for significant professional achievements and/or exemplary leadership in the local or global community.
Nominees for this award should have demonstrated accomplishments that also reflect the NMC values of dedication to lifelong learning, innovation and integrity, and respect for and collaboration with others.
Recognition is not solely contingent on having received a degree or certificate from NMC, but on the achievements of the nominee and positive perspective as to the role that NMC played in their lives.
Outstanding Alumni are frequently invited to speak at commencement or based on their accomplishments and background, other campus engagement opportunities may be created.
To nominate someone for consideration, please use this form, or contact the alumni office at (231) 955-1834 or alumni@nmc.edu.
Call for Nominations
Nominations for consideration in 2024 are due January 12, 2024.
To nominate someone, please use this form or contact the alumni office at (231) 995-2825 or alumni@nmc.edu to have a paper nomination form mailed to you.
2023 Honorees
Northwestern Michigan College is proud to announce the 2023 recipients of the college's Outstanding Alumni Award, Dr. Jerry Dobek and Tiffany McQueer.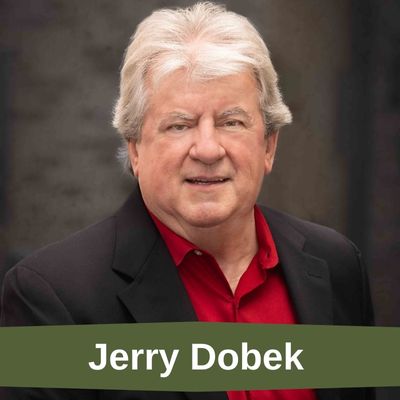 Dr. Jerry Dobek, AS Mathematics and AA General Arts & Sciences 1998, Faculty/Staff 1989–present
As a student and as a faculty member, Jerry has played a pivotal role in the operations of the Rogers Observatory and his teaching at NMC extends into numerous school-based, community, and national programs. He has written over 50 dark sky ordinances for Michigan cities, is a founding member of the International Dark Sky Association, and regularly consults on exterior lighting projects. Jerry played a critical role on the Grand Traverse Planning Commission, serving as chair for 15 years.
Jerry holds degrees from Trinity College and University, Ferris State University, University of Western Sydney, and James Cook University. He's been recognized with a distinguished service award from NASA for their Ambassadors program, and has received NMC's Imogene Wise Faculty award both as an adjunct and full-time faculty member.
Jerry designed, helped install, and adjusted the fiber optic lights in the ceiling of the Traverse City State Theater and conducts demonstrations each year using the starry ceiling. 
"Dr. Jerry Dobek's exemplary leadership … align with NMC's Core Values, at the core of his volunteering and public outreach is to bring the community together. Jerry Dobek put 'community' into Community College. His life's work revolves around student success. His heart for teaching extends into his life where everyday has become a classroom for learning opportunities. Jerry's forward thinking has brought success to NMC. As a former student and fellow NMC alumni, his achievements should be celebrated by NMC for all he has accomplished."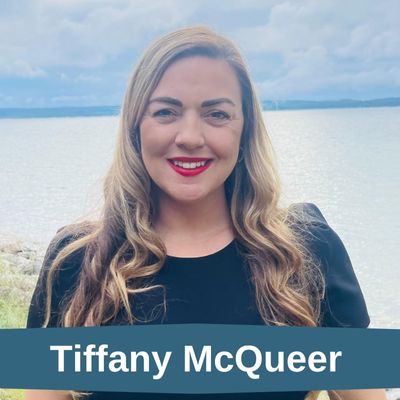 Tiffany Smith McQueer, AGS General Studies 2012, Practical Nursing 2013
Tiffany and her husband, Jason McQueer, have been the owners of J&S Hamburg South in Traverse City since 2013. With the onset of COVID 19, Tiffany saw a need for local families who, due to unemployment or other circumstances, needed food support in addition to pick-up meals provided to students through schools during the week. They also provided numerous meals for essential workers through Munson Hospital and other facilities.
What began as one cooler outside their restaurant stocked with a handful of meals has now turned into a full-fledged nonprofit organization, Project Feed the Kids, with 4 locations providing bagged meals, as well as drives for holiday gifts, winter wear, and back-to-school support for kids.
With 3 years in operation, Project Feed the Kids has provided over 225,000 meals. Each week, volunteers gather to pack 2,500 meals, and doors are always open on Thursday mornings for new volunteers. Project Feed the Kids recently expanded services, with a cooler in Buckley and plans to grow to Benzie County in the near future. 
"Tiffany is the best example of a local person who saw an urgent need… She mobilized her family, using her own time and business as a base of operation to Feed the Kids—you cannot get more direct than that—and provide many of them with a normal Christmas and other celebrations. Why? Because she's been hungry before—and her empathy for others in need is a perfect reason for nominating her as a NMC Outstanding Alumni."
Previous Outstanding Alumni
2022: Richard Gray (GLMA 2013) awarded posthumously, Dr. Andrea Kritcher (2001-2003), Bob Sutherland (1982-1983)
2021: Alex Brace (Engineering 2017), Dr. Amanda Kiessel (1995), Dr. Clifford McLain (Ass. of Arts 1971), Cindy Warner (1980-1983)
2020: Lorraine Beers (Nursing 1977), George Comden (Ass. of Arts 1953), David Milarch (1971)
2019: Terry Beia (NMC '83), Frank Dituri (NMC '79), Dr. Marie Socha (NMC '83)
2018: Ed Reynolds (73–78), Dr. Robert Tanis (58–59),Trevor Tkach (95–97)
2017: Judge Kevin Elsenheimer (NMC '85), Wei Cao (NMC '09)
2016: Korvyn Hansen (85–87), Therese Renis (77–78), Michelle Witkop (NMC '77), Capt. Dean Hobbs (NMC '76) awarded posthumously
2015: Sally Rogers (NMC '81), Dr. Gary Seabrook (NMC '72), Al Zelinski (NMC '83)
2014: Craig LaFave (NMC '01), John Militello (NMC '90), Angela Nahikian (NMC '81)
2013: Paul Britten (1970s), Peg Jonkhoff (NMC '76)
2012: Kathleen McManus (NMC '74), Steven Rawlings (NMC '91), Timothy Young (NMC '82)
2011: Ruth Ann LaMott (NMC '66), Glenn Wolff (NMC '73)
2010: Ross Biederman (NMC '59), Susie Janis (NMC '67)
2009: Verna Bartnick (1960s), Bruce Byl (NMC '79), Tim Dunn (NMC '92)
2008: Todd McMillen (NMC '85)
2007: John Robert Williams (NMC '76)
2006: James DeLapa (NMC '56)
2005: Larry Inman (NMC '74)
2004: Jean M. Rokos (NMC '75)
2003: Jason Allen (NMC '83)
2002: Maurie Dennis (NMC '65)
2001: Student Government Association Presidents
2000: John Pelizzari (NMC '75)
1999: Walter J. Hooper (NMC '68)
1998: James Clancy (NMC '55)
1997: Richard Benedict (NMC '84)
1996: Lloyd V. Hackley (NMC '64)
1993: John & Gloria Lyon (NMC '79)
1991: Alexander Galligan (NMC '53)
1990: David & Sally Viskochil (both Ass. of Arts, 1964)
1989: Morris Thomas (1962-1964)
1988: Charles Kesner (Ass. of Science 1959)