Stories of Success
Past & Ongoing Projects
Education Projects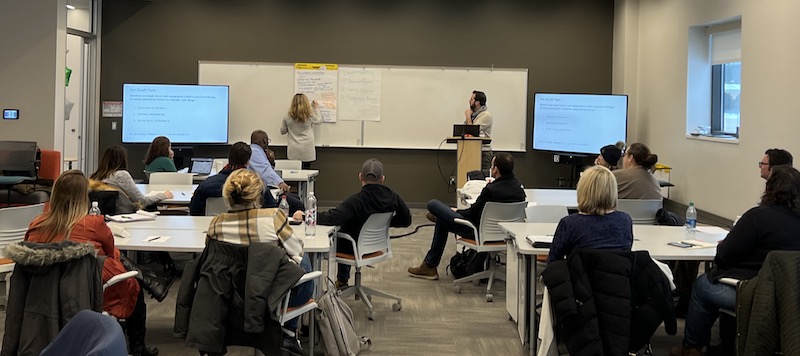 Design Thinking Workshops for NMC faculty, students, community, and staff to seek ideas and innovative solutions supporting the NMC Strategic Plan.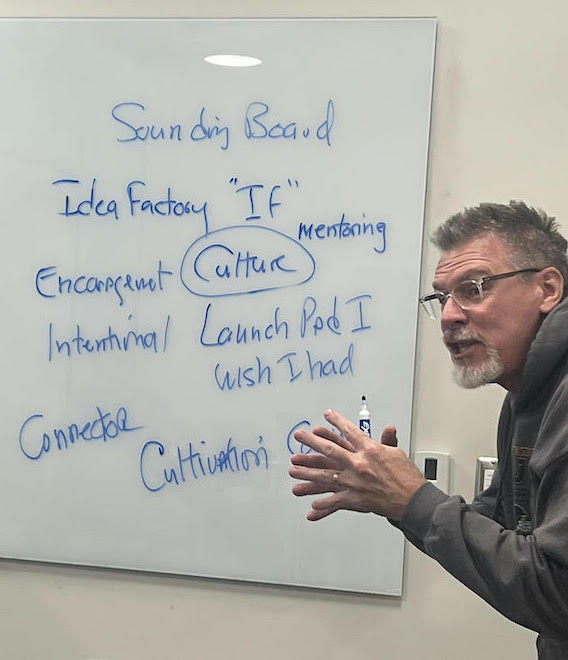 Common Good Education: Unlocking the Potential of all People, with NMC faculty Steve Rice. Focused on 21st Century skills, this content will help students thrive in life and careers. Offered initially through NMC's Extended Education program.
NMC Wine Curriculum reimagined: OOPs is helping lead listening tours and collaboration/development meetings with and for our wine industry to develop new content and marketing of the program.
Micro-tone Guitars (interchangeable fretboards) with Michael Kudirka, NMC faculty member, to assist in connecting to resources to help with manufacturing and marketing.
AquaAction (AquaHacking):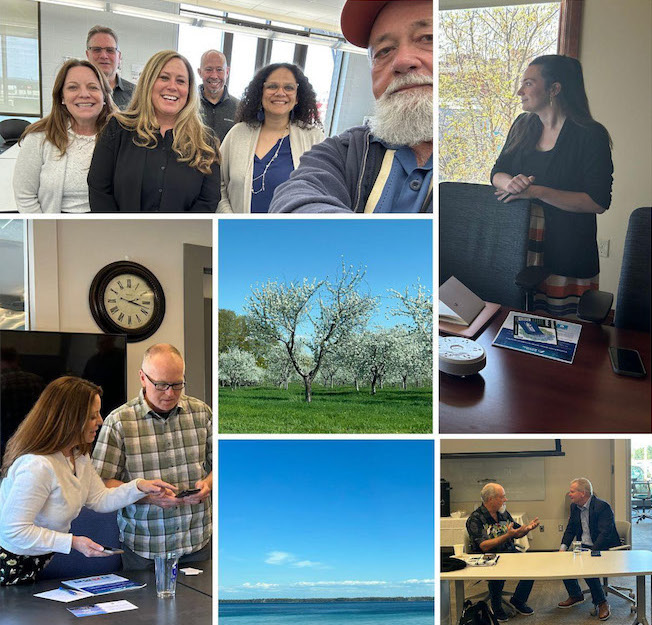 AquaAction is a platform to help you explore North America's urgent water crisis, imagine new solutions, and take action to save freshwater and protect our future. A Canadian-based NGO, they are partnering with NMC on an initial 3 year initiative for entrepreneurial learning for young professionals looking to find solutions for our fresh water issues globally. By expanding into the United States, doubling our impact in climate adaptation and freshwater protection with our innovative programs. NMC is offering an Innovation Credential and curriculum to support this initiative.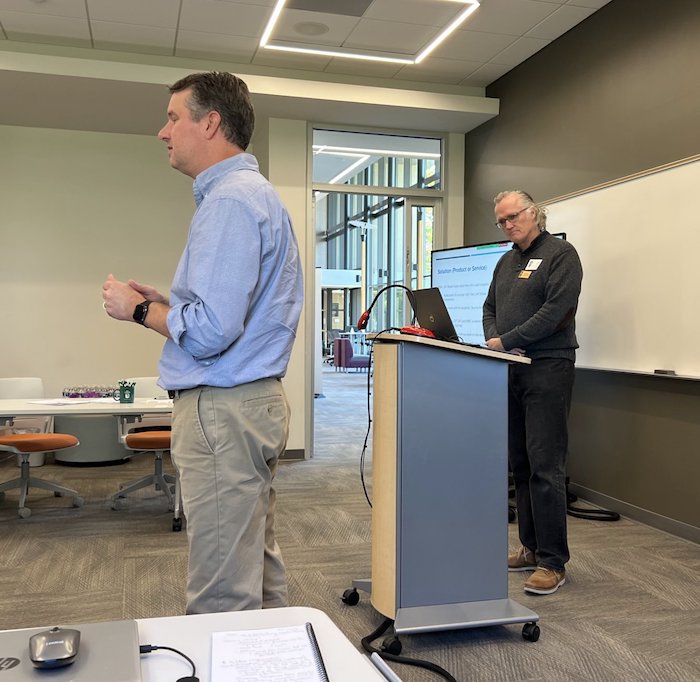 Think Locker with NMC faculty Mark DeLonge and Tom Gordon — In its second round of innovation funding, Think Locker is now enhancing its software to offer a Perceptual Learning Method Platform for students at NMC and around the globe!
Culinary Projects
Audacia Elixirs: Ongoing support and networking for this new line of all natural beverages that is reimagining drinking through elevating the art of non-alcoholic spirit offerings.
Culinary startup (to be named) with community member Erin Cooley: In partnership with local chefs and NMC's Great Lakes Culinary Institute, this initiative is focused on offering meal services to busy families in the Traverse City area.
Purgulatory, a peer-based group of entrepreneurs struggling with regulatory issues. This offshoot of OOPs formed in order for culinary entrepreneurs to share experiences, knowledge, and support for navigating the various regulations at the state, regional, and local levels.
NoBoMkt at Commonplace: Internships, apprenticeships, experiential learning, culinary incubator opportunities and future curriculum exploration with Great Lakes Culinary Institute.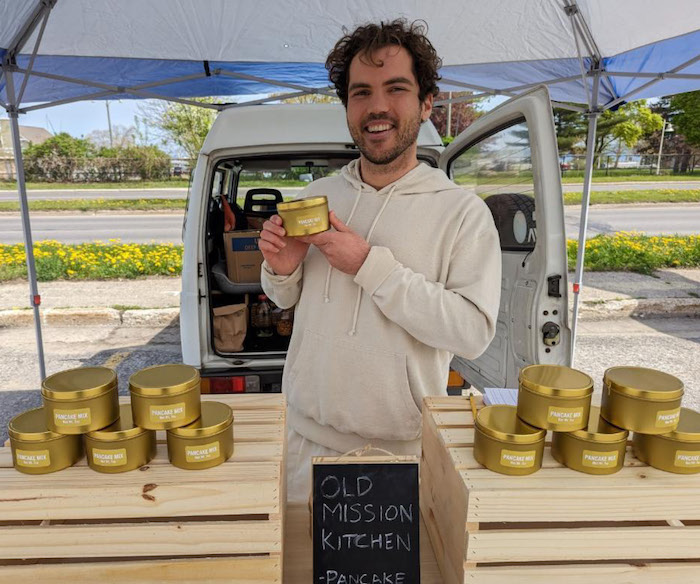 Old Mission KItchens: Ongoing networking and support of the development of an all natural, healthy pancake mix.
Community Projects (Creative Collisions taking place)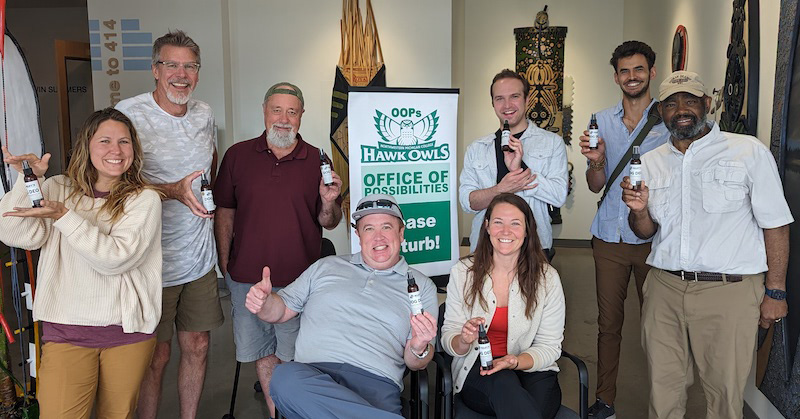 Connecting the founders of Valor Skin Care and Riley's Candles. Within months of meeting at OOPS, a new line of dog care products is being planned and released.
Thrivetc: Intentionally creating homes and communities that grow, develop and prosper together. Started as an OOPs' discussion on the workforce housing issue in Traverse City, the germination of Thrivetc was formed. The future explorations include 3D printing options for houses!
Wandr North: Adventure photography and filmmaking. The founders came to OOPs to receive guidance, marketing ideas, and connections.
What Do Others Think?
"I just wanted to say thank you for creating such a cool and amazing "Office of Possibilities" for new entrepreneurs and seasoned businesses to connect, so we can help these new businesses flourish in our community! A win, win in my book! I will spread the word through my circle about OOPs, and will attend again."
Sue Brown
Director of Operations
Grand Traverse Industries
---
"As a serial entrepreneur and small business owner, finding the OOPs community has been a transformative experience for me. I have never found a space that blends the world of business and the desire to create with the openness, honesty, and curiosity that exists in every OOPs' meeting."
Loghan Call
Co-Founder & CEO, Audacia Elixirs
Drinking, Reimagined.
---
"I was impressed such an incredible resource existed! And not only does it exist, but the entire OOPs team also welcomed me, listened, iterated, and set what must have been no less than 5 different wheels in motion to connect me to resources that I needed to take the next steps on logistics, legal, and market understanding.
The resources, the connections, the expertise, the experience, the sense of community, the camaraderie - was absolutely astounding and humbling. But more than that, I left that first meeting with a sense of confidence that I could be on to something. That it could have an impact and improve people's lives as I imagined. That nudge that something could be there was invaluable. For the first time in my life, I actually felt like an entrepreneur and that with hard work, effort, and openness to possibilities, the vision I have could actually be made real and make a real difference to the community I live in."
Erin Cooley
Entrepreneur
Measuring Success
How do we know we are doing innovation?
"The truth is simple: Widget production is fairly straightforward to measure and increase.  But those metrics (and methods) don't work for human interactions, insight, or innovation."     ~The Song of Significance, Seth Godin
Innovation metrics are measures that help organizations evaluate the effectiveness and impact of their innovation efforts. They can be used to track progress, identify strengths and weaknesses, and justify investments in innovation. However, not all innovation metrics are created equal. Some are more relevant, reliable, and actionable than others. Here are the ones that OOPS believes are cutting edge innovation metrics that can help us drive new ideas and initiatives to help NMC and our community.
Innovation pipeline: This metric tracks the number and quality of ideas that are generated, evaluated, and developed into products or services. It can help assess the quantity and diversity of innovation sources, the efficiency and speed of the innovation process, and the potential value of the innovation outcomes.

Innovation culture: This metric measures the extent to which an organization fosters a culture that supports and encourages innovation. It can include indicators such as employee engagement, collaboration, risk-taking, learning, and feedback. It can help evaluate the alignment of values, behaviors, and incentives with the innovation goals and strategy.

Innovation impact: This metric captures the outcomes and benefits of innovation for the organization and its stakeholders. It can include indicators such as revenue growth, market share, customer satisfaction, social impact, and environmental sustainability. It can help demonstrate the return on investment and the competitive advantage of innovation.
How You Can Work With OOPs
Contact OOPs co-directors Will Kitchen and Steve Rice at oops@nmc.edu. Tell us a little about yourself and your idea or requests for assistance on an idea, company, or project.
We will contact you to set up an initial meeting. Our regular meetings are:
Tuesdays from 9–11 a.m. at Commonplace, 2nd floor, 425 Boardman Avenue, TC
Thursdays from 8–11 a.m. at the Timothy J Nelson Innovation Center at NMC (#9 on the Front Street Campus map)