Open Educational Resources
Open educational resources, or OER, are freely available, openly licensed learning materials that anyone can use, share, remix, edit and distribute.
OER are free to access, available from day one of class, and customizable to fit students' learning needs.
NMC faculty are using OER and other creative textbook choices to lower the cost of education for all students. These efforts have saved NMC students an estimated $1,769,200 since Fall 2015. Below is a list of known courses using free or low cost materials.
Instructors with an email address listed are open to being contacted by other faculty with questions about their course.
List of NMC courses using free/low cost text materials

| Course Number | Course Name | Course Materials | Instructor(s) |
| --- | --- | --- | --- |
| ANT 102 | Underwater Archaeology | Underwater Archaeology: The NAS Guide to Principles and Practice by Amanda Bowens; Available from the library via Ebook Central. | Mark Holley |
| ANT 201 | Nautical Archaeology I | Underwater Archaeology: The NAS Guide to Principles and Practice by Amanda Bowens; Available from the library via Ebook Central. | Mark Holley |
| ART 100 | Art Appreciation |   | Zachary Tate |
| ART 111 | History of Western Art I |   | Zachary Tate |
| ART 112 | History of Western Art II |   |  Zachary Tate |
| BIO 110* | Essential Biology | Concepts of Biology by OpenStax (free online) and PanOpen access code (low-cost, available via the NMC Bookstore) | Nate Peplinski, Jason Berg |
| BUS 231 | Professional Communications | | |
| CIT 112 | Scripting and Automation |   | David Hosler |
| CIT 122A | Computer and Internet Basics I |   | Scott Goethals |
| CIT 180* | Web Development | HTML5 for Masterminds: How to Take Advantage of HTML5 to Create Responsive Websites and Revolutionary Applications | Lisa Balbach |
| CIT 190* | Java Script Programming | JavaScript and Jquery: Interactive Front-End Web Development | Lisa Balbach |
| CIT 218 | Web Application Development | Professional ASP.NET MVC 5 by John Galloway; Available from the library via Ebook Central. | Lisa Balbach |
| CIT 228 | Advanced Database Systems |   | Lisa Balbach |
| CIT 243 | Cloud Technologies |   | David Hosler |
| CIT 256 | Linux I | CompTIA Linux+ Study Guide (3rd ed.); Available from the library via Ebook Central. | David Hosler |
| CIT 257 | Linux II | CompTIA Linux+ Study Guide (3rd ed.); Available from the library via Ebook Central. | David Hosler |
| CIT 260 | Cisco Internetworking III |   | David Hosler |
| CIT 261 | Cisco Internetworking IV |   | David Hosler |
| COM 111 | Public Speaking |   | Ryan Bernstein, Ryan Wilson, Jennifer Ewing |
| COM 111* | Public Speaking | Pocket Guide to Public Speaking | Mark Ross, Michael Anderson |
| ECE 202 | Human Development and Learning | | Cheryl Bloomquist |
| EDU 100 | College Success | The New Science of Learning by Terry Doyle; Available from the library via EBSCO ebooks. | Janet Lively, Kristen Salathiel, Ashley Darga |
| EDU 101 | Introduction to Teaching | The First Year by Kristi Johnson Smith (University of North Carolina at Chapel Hill School of Education) | |
| EGR 101 | Introduction to Engineering |   | Ed Bailey, James Smith |
| ENG 99/108* | Intro to College Reading/Writing; Critical Reading Strategies | The Absolutely True Diary of a Part-Time Indian by Sherman Alexie and/or Proud Flesh by Nancy Parshall and/or Born a Crime by Trevor Noah and/or Proof: A Play by David Auburn | All sections |
| ENG 111 | English Composition | Excelsior Online Writing Lab and Lumen Learning Thematic Reading Anthology (Sarah Wangler) | Sarah Wangler, Ryan Wilson, Kevin Avery, Judy Chu, Janet Lively, Nancy Parshall, David Sprenkle, Melissa Sprenkle |
| ENG 111* | English Composition | They Say, I Say: The Moves that Matter in Academic Writing (with 2016 MLA update) by Gerald Graff; or Allyn and Bacon Guide to Writing, Concise Edition (auto-access ebook) | Kristen Salathiel, Nancy Gray, Marjory Smith |
| ENG 112 | English Composition | Excelsior Online Writing Lab and Lumen Learning Thematic Reading Anthology (Sarah Wangler) | Janet Lively, Sarah Wangler, Melissa Sprenkle |
| ENG 112* | English Composition | Tribe by Sebastian Junger; or Allyn and Bacon Guide to Writing, Concise Edition (auto-access ebook) | Judy Chu, Ryan Wilson, Marjory Smith |
| ENG 220 | Technical Writing | A customized mix of the following texts: Lumen Learning Technical Writing , Kennesaw State University Technical Writing , and Online Technical Writing by David McMurrey | |
| ENG 221* | Creative Writing | Current year's Best American Nonrequired Reading anthology | |
| ENG 223 | Creative Writing: Poetry |   | Alissia Lingaur |
| ENG 241 | World Mythology | | Sarah Wangler, Melissa Sprenkle |
| ENG 241* | World Mythology | Bedford Anthology of World Literature Vol. 1: The Ancient World by Paul Davis and Gary Harrison | Marjory Smith |
| ENG 254 | Shakespeare |   | Melissa Sprenkle |
| ENG 265* | Science Fiction and Fantasy | | Megan Ward |
| ENV 111* | Physical Geology | Exploring Geology (3rd ed.) by Stephen Reynolds | Robb Houston |
| ENV 112* | Historical Geology | Historical Geology (5th ed.) by Reed Wicander | Robb Houston |
| ENV 117* | Meteorology & Climatology | The Atmosphere (12th ed.) by Frederick Lutgens | Michael Jacobson |
| ENV 131 | Oceanography | Introduction to Ocean Sciences (2nd ed.) by Douglas Segar (low-cost optional text) | Robb Houston |
| ENV 140 | Watershed Science |   | John Sullivan |
| ENV 270A* | Michigan Basin Geology | | Robb Houston |
| GEO 101 | Introduction to Geography | | |
| GEO 108 | Geography of U.S. & Canada | | |
| GEO 109 | World Regional Geography | World Regional Geography by Caitlin Finlayson | |
| HAH 100 | Health Informatics |   | Betsy Boris |
| HST 111 | U.S. History to 1865 | U.S. History by OpenStax | Mindy Morton |
| HST 111 | U.S. History to 1865 | Outline of U.S. History: The Story of Us V.1 by Tom Gordon | Tom Gordon |
| HST 111* | U.S. History to 1865 | History in the Making: A History of the People of the United States of America to 1877 (open; freely available online from the University of North Georgia) and Puritan Dilemma: The Story of John Winthrop by Edmund Morgan (low-cost) | Kevin D'Alessandro |
| HST 111* | U.S. History to 1865 | The American Promise, Volume I: To 1877, 5th ed.(low-cost) and Narrative of the Life of Frederick Douglass (available from the library via Ebook Central) | Brian McCall |
| HST 112 | U.S. History since 1865 | U.S. History by OpenStax | Mindy Morton |
| HST 112 | U.S. History since 1865 | Outline of U.S. History: The Story of Us V.2 by Tom Gordon | Tom Gordon |
| HST 112 | U.S. History since 1865 | | Luke Pickleman |
| HST 112* | U.S. History since 1865 | American Promise V2 5E and A Civilian at War | Brian McCall |
| HST 212* | African-American History | Incidents in the Life of a Slave Girl by Harriet Jacobs (available from the library via Ebook Central) and Coming of Age in Mississippi by Anne Moody (low-cost) | Brian McCall |
| HST 213* | American Women's History | Born for Liberty by Sara Evans | Mindy Morton |
| HST 228 | The Vietnam War | | Tom Gordon |
| HUM 116* | World Cultures | Things Fall Apart by Chinua Achebe (low-cost) and Siddhartha by Herman Hesse (available online via Project Gutenberg and others) | Jim Bensley |
| MFG 111 | Math for Manufacturing | Math for Manufacturing, by Jason Slade | |
| MKT 201 | Principles of Marketing | | Elizabeth Sonnabend |
| MKT 241 | Principles of Advertising | | Elizabeth Sonnabend |
| MNG 100* | Introduction to Marine Engineering | | Benjamin Minor, Karl Schroeder |
| MTH 120 | Mathematical Explorations | Math in Society by David Lippman (edited to meet the needs of the course) | All sections; contact Deb Pharo |
| MTH 121 | College Algebra | College Algebra by Carl Stitz and Jeff Zeager | All sections |
| MTH 122 | Trigonometry | Algebra & Trigonometry , by OpenStax | All sections |
| MTH 251 | Differential Equations |   | Deb Pharo |
| PHL 105* | Critical Thinking | A Rulebook for Decision Making | Gary Klotzbach |
| PHL 202 | Contemporary Ethical Dilemmas |   | Anthony Weber |
| PSY 100* | Career Exploration & Planning | Becoming a Master Student by Dave Ellis (Discovery Wheel) | |
| PSY 101 | Introduction to Psychology | Psychology by OpenStax | All sections; contact Shilo Smith |
| PSY 223 | Social Psychology | Principles of Social Psychology (University of Minnesota) | |
| PSY 225 | Human Sexuality | The Psychology of Human Sexuality by Justin Lehmiller; Available from the library via Ebook Central | Susan Odgers |
| PSY 250 | Abnormal Psychology | Abnormal Psychology LibGuide (consisting of a mix of instructor-created, open and library licensed materials) | Regis McCord, Lisa Blackford |
| SOC 101 | Introduction to Sociology | | All sections |
| SWK 121 | Introduction to Social Work |   | Lisa Blackford |
| SWK 221 | Introduction to Social Welfare | | Lisa Blackford |
*Denotes low-cost textbook (under $40)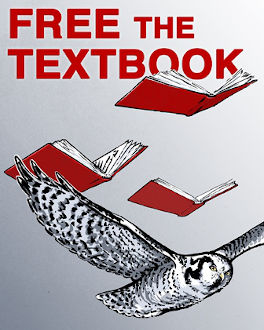 Helpful LINKS
These links open in new windows:
For more information, contact the OER Squad: