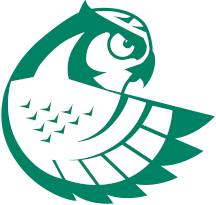 Registration Checklist
Let's Get Started!
Ready, Hawk Owl?
Here's a checklist of all you need to do to register for classes for the semester:
Verify your area of study

Make sure you know your NMC id and password

Check degree progress and plan future semesters

Review the schedule of classes

Select courses based upon your program of study. To see program requirements and model schedules for NMC degrees and certificates, refer here »
Do this before meeting with your advisor.

Meet with your advisor

Organize your financial aid

Find out when to register via self-service

All students are assigned a registration start time based on earned credit hours.

Register for classes

Pay for classes

Planning to graduate or transfer?

Your advisor can help you select courses.



Not sure what's next?
Contact the Advising Center for assistance:
NMC ID & Password Help
Visit the Help Desk for assistance with your NMC ID and password or other technology issues.
Important Dates

Check the Registration tab on NMC Self-Service for drop/add deadlines for each of your current classes.