NMC Commencement Ceremony for the Class of 2020 and 2021
May 1, 2021 Commencement Ceremony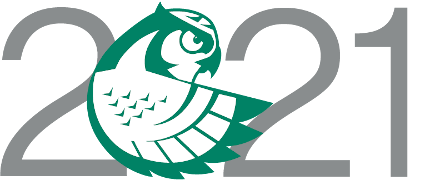 NMC held a modified, in-person Commencement ceremony for both the Class of 2021 and the Class of 2020 Saturday, May 1, 2021, between 1-4 p.m. at Milliken Auditorium in the Dennos Museum Center on NMC's main campus.
The walk-through Commencement was held in accordance with NMC's safety protocols, as well as state and local COVID-19 guidelines.
---
Commencement Ceremony Photo Gallery
Right-click or control-click on an image below to download it to your computer, or find higher-resolution versions here.