Matt's Story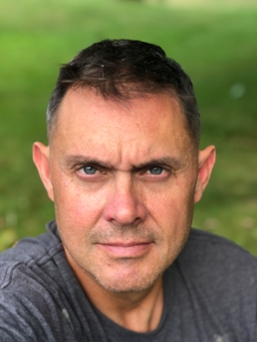 After retiring from the Marines, Traverse City resident Matt wasn't finding any career options that fit his experience. This left him unsatisfied with his career path.
Matt knew his calling is helping people and serving his community, like he did as a Marine. He wanted to become a police officer.
But with two teenage sons at home, Matt wondered: How can I pursue a career as a police officer and be close to home for my sons?
Thanks to you, Matt could apply to a high-quality police academy just a few miles away at NMC. Now a student, he's pursuing his career in law enforcement and staying close to home for his family.
Thanks to your generosity, Matt is learning from professionals with experience and knowledge unique to our community.
"It's a huge advantage to have a local police academy and be taught by police officers who have lived and worked here for 20 years," said Matt.
Though NMC works hard to keep tuition affordable, he still faced out-of-pocket costs for things like tuition, uniforms, and certifications.
Your generosity provided a scholarship for Matt, covering these costs. You made it possible for him to focus on school and caring for his sons.
"I'm proud of the fact that, because of donors and NMC, I'm able to start a new career I'm passionate about, and work right here in my own community."
You provided a high-quality, local option for Matt to pursue a career in law enforcement. And, you gave him the financial support to start his journey toward becoming a police officer—a career that will provide for his family, and puts Matt's many skills and talents to use in our community.
Emmett's Story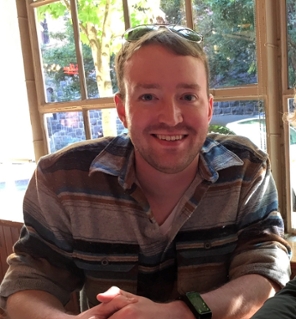 When Emmett decided to make a career change, he was worried about how he was going to pay for his classes.
Because of you, he could worry less.
You lightened the load for Emmett. Thanks to you, he received a scholarship to help pay for school in the fall.
Emmett grew up seeing shipping vessels on the St. Lawrence Seaway. He was so impressed, he knew being aboard a ship was something he'd like to do.
But for most of his adult life, Emmett has been active duty and working full time in the Army. Emmett came to a point in his Army career where he could either continue or make a career change. Emmett found the Great Lakes Maritime Academy and knew he had to try and make the switch to a career on the water.
Because of you, Emmett could make the choice to switch careers with confidence. He had the financial support he needed to pay for school this semester.
"I have a little bit of help from the GI Bill®, but everything else I'm paying for with loans or out of pocket," said Emmett.
Your support helped Emmett receive a scholarship to attend the Great Lakes Maritime Academy. The scholarship eased the burden of paying for school out of pocket and made the transition from full-time work to full-time school easier for Emmett.
"The change from a full-time career to full-time student is rather jarring. Anything that helps ease that burden is greatly appreciated," said Emmett. "Donors make it possible for people to change careers and pursue their dreams."
GI Bill® is a registered trademark of the U.S. Department of Veterans Affairs (VA). More information about education benefits offered by VA is available at the official U.S. government Web site at https://www.benefits.va.gov/gibill.
Amy's Story
Culinary student Amy paid out of pocket for classes at the Great Lakes Culinary Institute with money earned from her job at a local restaurant.
But culinary school is expensive. Amy was worried and knew she'd be busy. Working multiple jobs to pay for school and also taking classes was going to be stressful.
Then the coronavirus pandemic hit. When coronavirus forced the restaurant to cut her hours, she didn't know how she would pay for her classes. If she couldn't pay, she'd have to push back her graduation date.
That's when you stepped in. Thanks to you, Amy earned a scholarship to help her pay for classes and graduate on time.
Not only was Amy able to pay for her classes, but she also had time to complete internships outside of class, dedicate time to practice her craft, and give her full attention to GLCI fundraising events like A Taste of Success.
"I was working as much as possible and trying to balance working and going to school. The scholarships I received allowed me to breathe, and learn everything I wanted to."
Because of you, Amy graduated from the Great Lakes Culinary Institute in May.
Amy wants to eventually become an instructor at GLCI as her way of giving back to the program. She is currently finishing an internship with a local food company and looking forward to a promising career in the culinary arts.
Paul's Story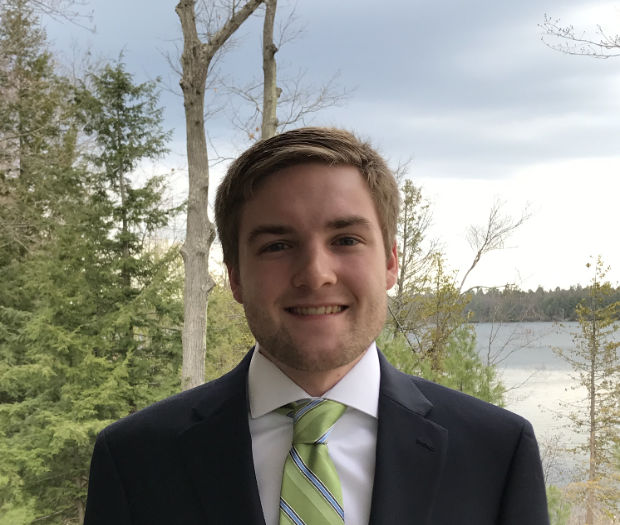 Thanks to you, Paul received a scholarship that allowed him to graduate from NMC.
Paul didn't qualify for student loans, and his parents tried to help in any way they could, but he was worried he'd have to go into a large amount of debt to earn a college degree.
Thanks to you, he didn't have to.
"Earning a scholarship allowed me to focus on academics and not worry about paying for school. It gave me more time to participate in extracurriculars. It gave me a leg up to get into the University of Michigan."
During his time at NMC, Paul took honors independent study classes in subjects of interest. He gained experience in research, public speaking, and leadership. He even started his own student group, Students for the Savior, to help other students reach their goals.
Thanks to you, Paul developed his leadership skills while at NMC.
After graduating with his associate degree, Paul enrolled at the University of Michigan to pursue a degree in philosophy.
Because of the coronavirus pandemic, Paul's classes through the University of Michigan are virtual. In addition to his online classes through Michigan, Paul is continuing his education at NMC. He stayed in Traverse City, taking his classes from both schools online, and working as a Resident Assistant in the dorms at NMC.
"I decided to take additional classes at NMC because I could bolster my resume, earn certificates, and get real-world experience." On top of his 18 credits through Michigan this semester, Paul is taking 7 credits through NMC.
"NMC has provided a place to live, excel, learn applicable life skills, and at the same time unleash creativity and make my ideas happen."
Your support of NMC gives students like Paul the resources and financial relief to focus on their classes and gain valuable experience through opportunities outside of class.
Paul said, "I've been able to try things with a sort of safety net and I have gained confidence during my time here to be a leader in the world and in my life. Having my roots at NMC has given me the opportunity to excel at my goals, learn about diverse perspectives, and feel like I'm making the most of my life."
Falechia's Story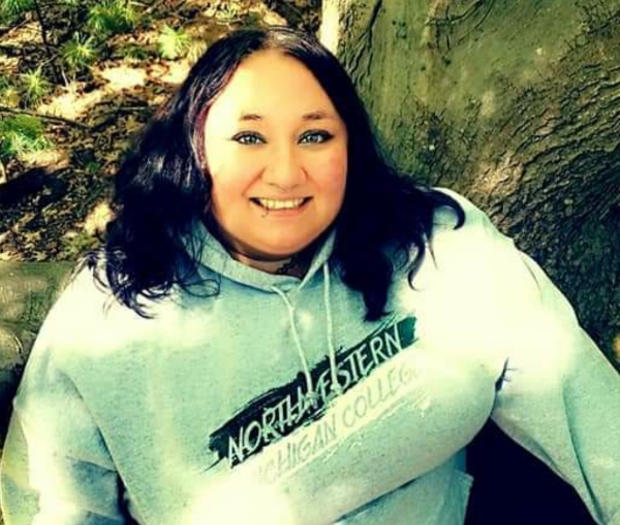 You Kept Falechia in School
When Falechia's laptop broke and her tires were so bald she couldn't drive, she didn't know how she was going to finish the semester.
Falechia was in her first semester at NMC and thought she was going to have to drop out. But thanks to you, she didn't have to.
Falechia dropped out of high school at 14 years old.
A few years later, Falechia found herself in an abusive relationship while she was trying to get her GED. Thankfully, she was able to get out and worked hard to receive her GED. And she knew what she wanted to do.
Falechia wanted to work in environmental studies and found that NMC had the perfect program for that, Freshwater Studies.
But as a full-time caretaker for both her mother and grandmother, a degree was something she thought might not be possible for her. She decided to try, and enrolled in NMC in the Fall of 2020.
Falechia pays for school on her own. During the last few weeks of the semester, Falechia's laptop broke and she was told not to drive because her tires were so worn.
Without proper tires, Falechia couldn't commute to NMC or work.
Without a laptop, she couldn't finish the classes she'd worked so hard in throughout the semester.
You are the reason that Falechia was able to finish the semester.
Because of you, Falechia received a scholarship that allowed her to purchase a new laptop. NMC staff also connected her to a community resource that provided two new snow tires.
Falechia finished her first semester of college with your help.
Falechia wants you to know that, "If my computer didn't work and I couldn't drive, I would have had to drop out. I'm so thankful."
Your support is the difference between finishing classes and dropping out for a student like Falechia.
Kaylie's Story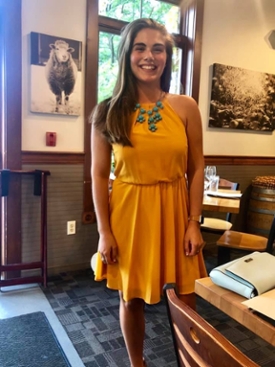 Kaylie (NMC '21) is facing the coronavirus pandemic on two fronts: school and work.
Kaylie is an ICU nurse assistant at Munson in Traverse City and is working toward her associate degree in nursing at NMC.
Kaylie always dreamed of being a nurse and knew she wanted to attend NMC because she could live at home and pay for school herself. Before the coronavirus pandemic, Kaylie was working at Munson and babysitting on the side to earn money for school.
When the pandemic started, elective surgeries were canceled. There weren't a lot of patients, so Kaylie's hours were cut. Since many people were working from home, there wasn't a need for babysitters either. Kaylie didn't know how she would pay her tuition or bills with a reduced income.
You helped Kaylie pay for classes and stay in school.
Kaylie said, "Classes were hard during coronavirus. Nursing school is not easy in general and I'm glad I had support from my classmates and family, and was able to focus on school and not worry about paying."
Because of you, Kaylie received a scholarship that paid for an entire semester of classes. She also received scholarships during the coronavirus pandemic to help pay for class supplies and bills.
Right now, Kaylie is worried about classes in the fall. "I'm mentally preparing to have classes online and that I may not be able to complete my clinicals this year," said Kaylie. "But the NMC nursing staff have been incredibly supportive and I have felt listened to and heard."
Kaylie is now back to work at Munson and wants you to know, "I'm very grateful for the support I've received and really appreciate it. Everything helps."
Megan's Story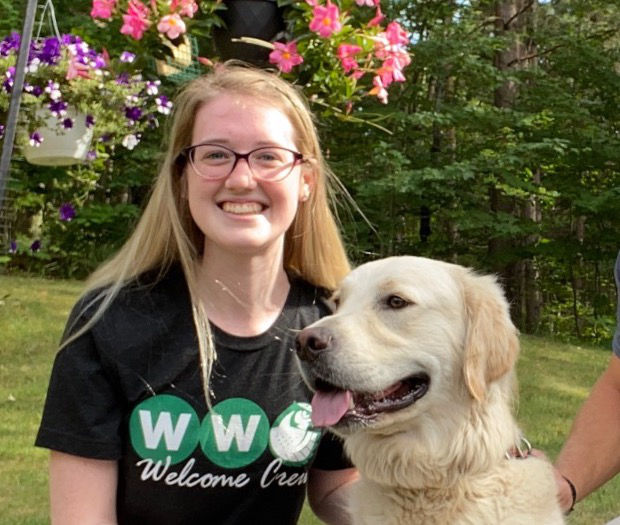 Megan (NMC '20) enrolled at NMC as a last minute decision.
She is a first generation college student and admits that at first she "was scared to come to NMC."
Megan soon started a job in the NMC Advising Center and was able to grow her NMC community.
Originally, Megan's tuition was covered by the Tuition Incentive Program but when that benefit ran out she didn't know how she was going to continue her education.
Thanks to you, Megan received a scholarship to help her pay for classes last year. And she says, "the support I've received from donors made me confident in my choice to go to school."
When Megan's hours were cut at work due to the coronavirus she didn't know how she would make things work.
Because of you, Megan didn't have to worry.
Megan received another scholarship to help pay for her classes and bills.
Megan shared, "having a scholarship helped relieve stress and made it easier to focus on important things like classes and family, without having the added anxiety about money."
Your support has allowed Megan to focus on her classes and finish her last semester at NMC.
Megan is focused on the future, and is going to continue her education in hopes of working in wildlife rehabilitation.
"I'm so thankful for donor support throughout my time at NMC. I don't know if I could have completed my degree without their generosity."
Kathryn's Story
You are part of the generous NMC community that responded to the coronavirus pandemic and helped students pay bills, buy food, and pay for classes when there was little hope they would be able to.
Students like Kathryn.
Both Kathryn and her husband are students at NMC. Currently, she is working towards her baking certificate and a bachelor's degree in Business Administration.
Kathryn and her husband were unsure how they were going to make it through this pandemic. Kathryn lost her job on March 16. Two weeks later, her husband was also unable to work.
Kathryn found herself with a lot of expenses like rent, groceries, and technology, and no income. As a student, Kathryn was ineligible for both unemployment and the economic stimulus check.
That's where you stepped in to help.
Because of you, Kathryn and her husband each received a scholarship that allowed them to pay bills and keep their summer classes. Kathryn said without the help, "we would have had to drop the classes, which would have been a huge setback and disappointment."
When classes transitioned online, Kathryn was working hard to complete her final class for her baking certificate and business classes for her bachelor's degree. Although it was hard to miss the full class experience, Kathryn wants you to know, "I am beyond appreciative for all that the donors have done to make college students like myself have hope during these times of uncertainty."
You helped Kathryn finish the semester strong. "We have been supported, thought about, and encouraged during one of our most challenging experiences. It makes me grateful to be a Northwestern Michigan College student and motivates me to do the best I can."
Kathryn is looking forward to her summer classes but is still worried about bills and how many classes they'll be able to afford in the fall.
Makayla's Story
When Makayla started in the nursing program at NMC this semester, she never imagined she'd be finishing her classes from home.
Due to the coronavirus pandemic, Makayla has been unable to work at her job at TJ Maxx. As a student, Makayla is ineligible for unemployment and also wasn't eligible for an economic stimulus check.
Makayla also found out that two of her friends and her aunt were diagnosed with COVID–19.
"It has been a very emotionally and financially hard time for me," Makayla said.
Makayla didn't think she could pay for the classes she needs next semester.
Thanks to you, Makayla doesn't have to worry about how she's paying for her classes.
Makayla received emergency aid and a scholarship, thanks to you. She says the scholarship, "took off the burden of paying for school."
Makayla's loved ones have recovered from COVID-19, and she is looking forward to the day she can safely visit them again and return to classes in person.
Dennos Story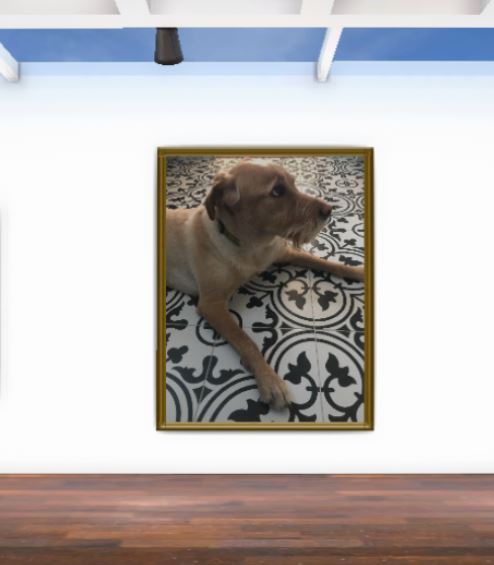 If you recently made a gift to support the Dennos Museum Center, thank you for responding so quickly and generously.
The Dennos has lost admissions and ticket sales revenue during our closure, and needed your support to help us meet this budget shortfall and keep our programming available for all.
Your recent gift helped the Dennos mitigate our budget shortfall, and also provided virtual art programming now available to everyone in our community, like our Live & Local Concert Series, DRAW NoMI, and K-12 Virtual Exhibit.
Because of you, Sylvie (age 9) participated in the K-12 Virtual Exhibit and learned more about photo composition from our Curator of Education, Jason Dake.
This is her project in the virtual exhibition:
If you made a gift, thank you for helping us lessen this financial challenge, and for providing virtual ways for our community to connect with the arts while the building is temporarily closed.