President's Office
Nick Nissley, Ed.D., President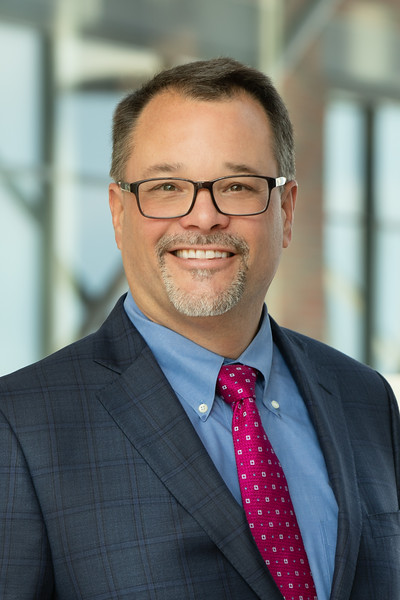 Dr. Nick Nissley became Northwestern Michigan College's eleventh president when he took office on January 1, 2020.
Nick Nissley, Ed.D. is an education executive with more than 25 years of experience including K–12, community college and university settings. He has leadership experience in fundraising, professional development, human resources, teaching and the arts. His areas of focus include helping build individual and organization capabilities that support organizational effectiveness and innovation cultures in support of educational excellence. Dr. Nissley describes himself as a collaborative servant leader and "possibilitarian."
Dr. Nissley's previous position was Executive Director of Cincinnati's School for Creative & Performing Arts (SCPA) — the first K–12 public creative and performing arts magnet school in the country, recognized as a model magnet arts school and a crown jewel of Cincinnati Public Schools (CPS). Before that, he served as Dean of the Business Division of Cincinnati State Technical and Community College, one of the State of Ohio's largest community colleges with over 10,000 students.
Before joining Cincinnati State, he served as Executive Director for the Banff Centre for Arts and Creativity, Canada's premier arts and culture institution, where he was responsible for executive leadership of an organization renowned for combining leadership development and applied creativity in service of leadership transformation, organization and community development.
On September 3, 2019, the NMC Board of Trustees selected Nick Nissley as their first choice of five finalists to become the next president of NMC, from an initial field of 67 applicants for the position. On October 14, the Board voted unanimously to approve a 2-year contract with Dr. Nissley.