Nursing - Associate Degree (ADN)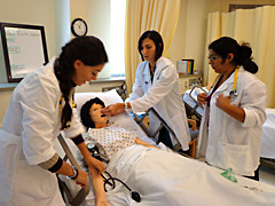 Registered nurses form the largest health care occupation, with over 3 million jobs. An Associate Degree in Nursing (ADN) is one path to registered nursing. NMC's ADN program is approved by the Michigan Board of Nursing. Graduates are eligible to apply for the State Board Examination for licensing as a registered nurse.
Being a registered nurse is both challenging and rewarding. The nursing profession offers flexible scheduling, good salaries and the satisfaction of making a valuable impact on the lives of patients. Many diverse career paths are open to RNs.
Career Opportunities
A registered nurse is responsible for providing care to patients experiencing an illness or injury as well as promoting wellness. There are a variety of settings through which skilled nursing care can be provided including acute and critical care hospital units, primary care offices, operating rooms, ambulatory care offices, heath departments, schools, and specialized practice settings.
Employment of registered nurses is expected to grow by nine percent from 2020 to 2030, as fast as average for all occupations.This projection is anticipated to be lower than actual realized job growth. Growth will be driven by a growing elderly population as well as increased retirements amongst the current nursing workforce. Growth in outpatient clinics, including surgical institutions, is expected to have even greater demand for increased staffing.
Mean annual earnings of registered nurses were between $72,140 and $80,380 in the State of Michigan in May 2020. More specific employment locations and the average earnings are listed below:

Hospitals: state, local, and private: $84,490
Ambulatory services: $72,340
Nursing and residential care facilities: $68,450
Educational services; state, local, and private: $64,630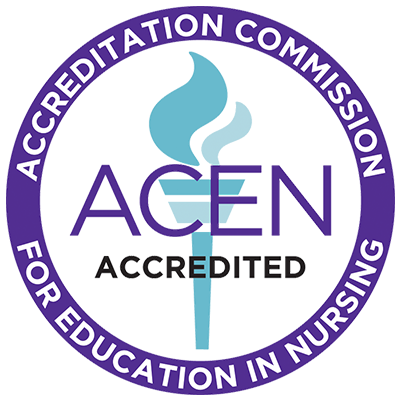 The nursing program is approved by the Michigan Board of Nursing.
The associate degree of nursing program at Northwestern Michigan College located in Traverse City, Michigan is accredited by the: Accreditation Commission for Education in Nursing (ACEN), 3390 Peachtree Road NE, Suite 1400 Atlanta, GA 30326, (404) 975-5000.
The most recent accreditation decision made by the ACEN Board of Commissioners for the associate degree of nursing program is continuing education. View the public information disclosed by the ACEN regarding this program at acenursing.com/accreditedprograms/programsearch.htm.
Articulation Agreements
This program prepares you to take the NCLEX exam in the State of Michigan. Graduates who want to practice in other states should review those requirements via that Board of Nursing link at ncsbn.org/14730.htm.
Degrees & Certificates
Nursing, Associate Degree (ADN)
Attention:
Any pre-nursing student planning to transfer a pharmacology class to NMC, please contact the Nursing Department prior to registering for any non-NMC pharmacology class.
---
Nursing Websites of Interest:
---
My NMC Story
"I came to NMC because I wanted to pursue nursing and NMC had a good program without a waiting list to get in. It was close and affordable as well."
Chelsey Grant
---
In the News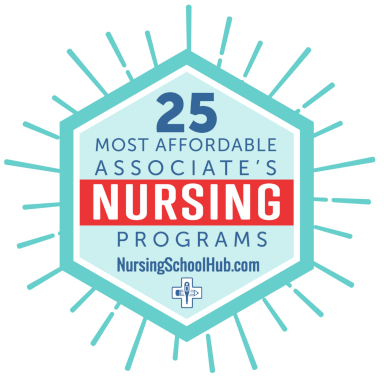 25 Most Affordable Associate Degree In Nursing Programs
NURSING SCHOOL HUB
January, 2021
Editorial: It's time to end higher education monopolies
RECORD-EAGLE
November 19, 2020
Can You Actually Get a Nursing Degree Online?
MONEY
November 17, 2020
NMC, Munson support BSN option at community colleges
RECORD-EAGLE
October 30, 2020
Working To Mint Traverse City's Next Healthcare Professionals
THE TICKER
March 25, 2020
Male Call: More Men In NMC's Nursing Program And In The Workforce
TRAVERSE CITY BUSINESS NEWS
March, 2017
Munson, NMC address nursing shortages
TRAVERSE CITY RECORD-EAGLE
February 26, 2017
Colleges help nursing students attain BSNs
COMMUNITY COLLEGE DAILY
January 6, 2017
TRAVERSE CITY BUSINESS NEWS
May, 2016