Nursing - Associate Degree (ADN)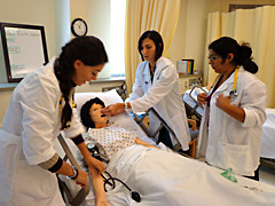 Registered nurses form the largest health care occupation, with 2.5 million jobs. An Associate Degree in Nursing (ADN) is one path to registered nursing. NMC's ADN program is approved by the Michigan Board of Nursing. Graduates are eligible to apply for the State Board Examination for licensing as a registered nurse.
Being a registered nurse is both challenging and rewarding. The nursing profession offers flexible scheduling, good salaries and the satisfaction of making a valuable impact on the lives of patients. Many diverse career paths are open to RNs.
Career Opportunities
A registered nurse is responsible for the needs of patients suffering from illness or injury, and can provide care and cater to the needs of patients in a variety of settings, including operating rooms, ambulatory care, intensive care, physician's offices, health care clinics or specialized practice settings.
Employment of registered nurses is expected to grow by 22 percent from 2008 to 2018, much faster than the average for all occupations. Growth will be driven by a larger elderly population, technological advances in patient care, which permit a greater number of health problems to be treated, and by an increasing emphasis on preventive care.
Median annual earnings of registered nurses were $65,745 in the State of Michigan in May 2010. Some places nurses worked and the average earnings:

General medical and surgical hospitals – $68,610
Home health care services – $63,850
Offices of physicians – $70,530
Nursing care facilities – $59,990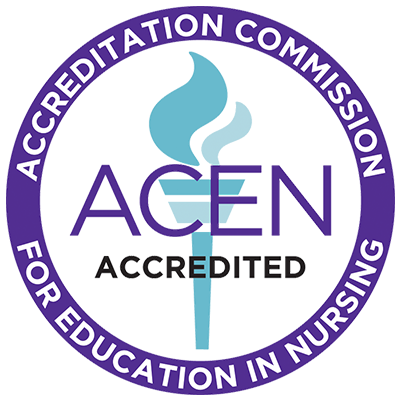 NMC nursing programs are approved by the Michigan Board of Nursing and are accredited by the Accreditation Commission for Education in Nursing (3343 Peachtree Road NE, Suite 850, Atlanta, GA 30326, (404) 975-5000).
Articulation Agreements
Nursing Information Sessions
Please join NMC's Director of Nursing & Allied Health, Amy Jones, as she presents information and answers your questions regarding NMC's Nursing Programs. You will also have the opportunity to speak with representatives from some universities regarding their Bachelor of Science in Nursing programs.Snacks and beverages will be provided.
Note: The content at these events is similar to prior Nursing Program information sessions. If you have previously attended a session you are still welcome to attend, particularly if you are interested in meeting with one of the university representatives to discuss their Bachelor of Science Nursing programs.
All sessions will take place from 4:30–5:30 p.m. at the Dennos Museum on the following dates:
Wednesday, Sept. 25, 2019 - Milliken Classroom (next to auditorium)
Wednesday, Oct. 30, 2019 - Janis Room
Wednesday, Feb. 19, 2020 - Janis Room
Important Note: There is no waitlist for the Associate Degree Nursing Program. It is a competitive entry program, which means that if you apply but are not admitted into the program, you will need to re-apply the following semester.
If you have questions or need to speak with a pre-nursing advisor, please contact the Advising Center at (231) 995-1040 or advising@nmc.edu.
Students who are seeking admission into the Nursing Program for Spring 2020 are encouraged to attend the September or October information session.
Degrees & Certificates
Nursing, Associate Degree (ADN)
Attention:
Any pre-nursing student planning to transfer a pharmacology class to NMC, please contact the Nursing Department prior to registering for any non-NMC pharmacology class.
Nursing Websites of Interest:
My NMC Story
"I came to NMC because I wanted to pursue nursing and NMC had a good program without a waiting list to get in. It was close and affordable as well."
Chelsey Grant