Nursing Online Option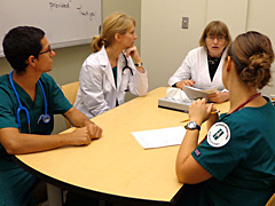 NMC admits students to an online version of its traditional nursing curriculum each fall semester. This option is intended for full-time ADN students. It provides all of the nursing theory or academic classes available in an online format.
It will still require attendance in person for the lab and clinical courses. The labs and clinicals are generally scheduled in the Traverse City area and will require 2–3 days per week of attendance.
Once you begin the online option, the college will ensure that the online courses will be available until you complete the program as long as the full-time model schedule is followed.
If you need to change from the full-time plan or your studies get out of sequence for any reason, you will need to move into the traditional program.
NMC is a participating member of the State Authorization Reciprocity Agreement (SARA). For further information on SARA and state licensure, visit NMC's SARA page.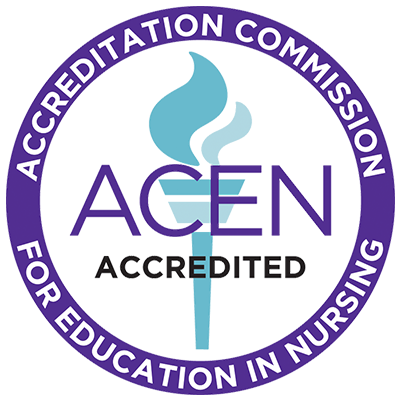 NMC nursing programs are approved by the Michigan Board of Nursing and are accredited by the Accreditation Commission for Education in Nursing (3343 Peachtree Road NE, Suite 850, Atlanta, GA 30326, (404) 975-5000).
Articulation Agreements
Nursing Information Sessions
Please join NMC's Director of Nursing & Allied Health, Amy Jones, as she presents information and answers your questions regarding NMC's Nursing Programs. You will also have the opportunity to speak with representatives from some universities regarding their Bachelor of Science in Nursing programs.Snacks and beverages will be provided.
Note: The content at these events is similar to prior Nursing Program information sessions. If you have previously attended a session you are still welcome to attend, particularly if you are interested in meeting with one of the university representatives to discuss their Bachelor of Science Nursing programs.
All sessions will take place from 4:30–5:30 p.m. at the Dennos Museum on the following dates:
Wednesday, Sept. 25, 2019 - Milliken Classroom (next to auditorium)
Wednesday, Oct. 30, 2019 - Janis Room
Wednesday, Feb. 19, 2020 - Janis Room
Important Note: There is no waitlist for the Associate Degree Nursing Program. It is a competitive entry program, which means that if you apply but are not admitted into the program, you will need to re-apply the following semester.
If you have questions or need to speak with a pre-nursing advisor, please contact the Advising Center at (231) 995-1040 or advising@nmc.edu.
Students who are seeking admission into the Nursing Program for Spring 2020 are encouraged to attend the September or October information session.
Degrees & Certificates
Attention:
Any pre-nursing student planning to transfer a pharmacology class to NMC, please contact the Nursing Department prior to registering for any non-NMC pharmacology class.
Nursing Websites of Interest