'Building Our Dreams Together'
2012 GLCI grad opens two Frankfort restaurants in four years
Nexus Summer 2022 From Our Kitchens Feature
---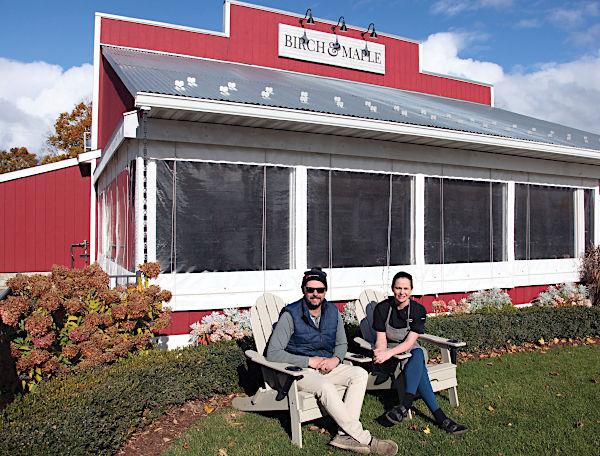 Chef Natalie Crawford and her sommelier husband Nick were trying to choose a name for their first restaurant together while hiking in Benzie County's Green Point Dunes.
They hung up their hammocks to take a break. While talking it over, they noticed they'd chosen a birch and a maple tree for their hammocks.
Thus was born Birch & Maple, the Frankfort establishment where Natalie's created a menu of "elevated comfort food" and Nick handles all things beverage. Customers have responded so enthusiastically since the doors opened in 2018 that the couple is now poised to open a second restaurant, Dos Arboles, a taco and tequila bar, next door.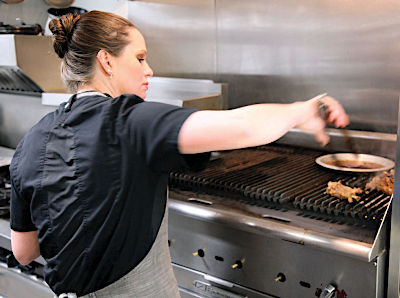 Crawford, 34, who worked at three different restaurants in Colorado, where she met Nick, uses lessons from the Great Lakes Culinary Institute daily. Keeping an immaculate kitchen, as preached by former director Fred Laughlin, and the recipe template from Chef Joel Papcun, are two foundational ones.
"I try to take kind of humble ingredients and turn it into something exquisite," she said. The menu changes four times a year, to take advantage of seasonal ingredients. Meanwhile, Nick, 36, crafts cocktails and a wine list that complements his wife's menu.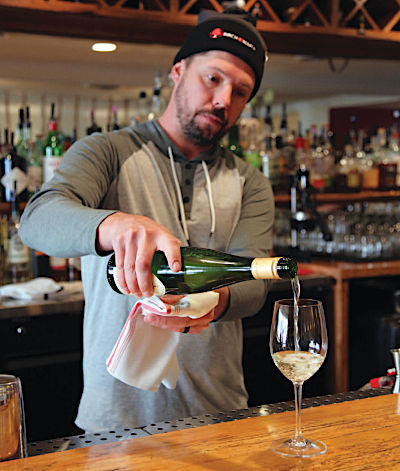 They've thrown themselves into serving Frankfort. That's meant sleeping on Birch & Maple booths and opening at 4 a.m. to serve Ironman competitors, adapting their menu to be takeaway-friendly during COVID-19, and cultivating an employee-driven culture that includes one fellow GLCI alumnus and even staff housing inside Dos Arboles.
"We want to be in this industry. We love hospitality. We're lifers," Crawford said.
---
Mailing List Change Requests
To be added to or removed from NMC mailing lists for print publications like Nexus, or to update your mailing address, please send an email with your name, address and request to foundation@nmc.edu, or call (877) 922-1021 or (231) 995-1021.

Yum Yum Sauce
---
INGREDIENTS:
1 1/4 cup tamari
1 1/2 cup rice wine vinegar
1/4 cup sugar
1/4 cup scallions sliced as circle
1 tbsp red pepper flakes
1 1/4 cup sweet Thai chili sauce
1 1/4 fl oz sesame oil
1/2 tbsp fish sauce
6 cloves garlic, minced fine
2 tbsp cilantro, chiffonade fine
3 tbsp ginger, peeled and minced fine
Mix all ingredients together in Cambro. Let sit overnight before portioning into quarts.
Make sure to portion all the goodies evenly when putting into quarts.