Aviation
An FAA-approved flight training school, the Aviation Program combines flight training, ground school and liberal arts courses and awards an Associate in Applied Science degree. Flight training begins the first semester and you'll learn to fly in all four seasons. The curriculum includes completion of Private, Instrument, and Commercial Certificates and Multi-engine and Flight Instructor Ratings, plus specialty courses designed to increase your hiring potential. A fleet of single and multi-engine aircraft provides hands-on experience enhanced by a level 6 state-of-the-art flight simulator. NMC has relationships with many aviation businesses to increase hiring opportunities after graduation.
Degree Available
Associate in Applied Science (AAS)
Program
Transfer Opportunities
NMC's University Center offers two bachelor's degree program options for aviation students via partners Ferris State University and Davenport University. After two years at NMC, you may move to their campuses, or remain in Traverse City and continue to pursue your degree at the University Center. Aviation faculty can advise you on bachelor's degree completion programs at other schools.
Student Pilot numbers declining
Unmanned Aerial Systems Courses underway
NMC is one of only a handful of collegiate programs nationwide to offer training in a technology expected to reshape the aviation industry. Check out our UAS Gallery.
---
My NMC Story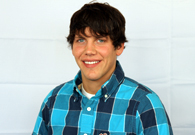 "In the aviation program the instructors are great, very willing to help when needed."
Ryan Flannery