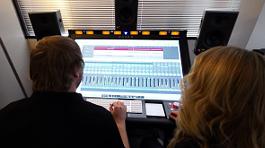 Prepare for careers in music and sound from audio and visual equipment technician to composer, producer or sound engineer.  More »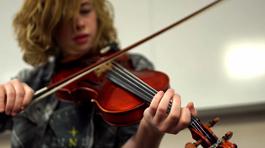 Learn music in a creative and supportive environment and receive individual instruction from our dynamic faculty.  More »
Develop marketable job skills and learn design process, problem-solving and portfolio preparation for a commercial arts career.  More »
Humanities
From graphic design, photography and writing, to music, dance, history and philosophy, NMC's Humanities Academic area offers you a wide range of creative educational opportunities. You'll also learn unique skills that will ultimately help you move on to a university or secure a job in your desired field. All Humanities students have access to state-of-the-art computer labs. If it's photography you're pursuing, you will enjoy NMC's impressive photography lab. We also provide private instrument instruction and opportunities to participate in a variety of musical ensembles and performances. You also may take advantage of our flexible learning options in computer software, history, philosophy and music courses.
Degrees Available
Occupational Specialty Programs
Transfer Opportunities
ASA degree – Depending on the transfer college requirements, many required courses can be taken online.
In the news
NMC painting instructor Joan Richmond's gouache painting "View from Old Settler's Park" was chosen for the Glen Arbor Art Association's (GAAA) Manitou Music Festival 2010 poster. Each year the GAAA invites artists to submit images for the annual competition.
Two of Richmond's paintings were also selected for the publication "The Saugatuck Dunes, Artists Respond to Freshwater Landscape," published by the Saugatuck Dunes Coastal Alliance. Work from 41 artists was chosen by jury to appear in the book and exhibition at the Saugatuck Center for the Arts, in Saugatuck, Michigan.