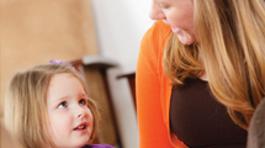 This program provide students with a foundation needed for careers in early childhood and preschool education and childcare.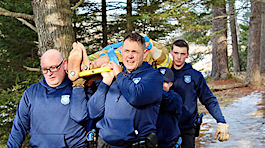 Seeking an exciting career that serves the community? Law enforcement may be a good choice, and NMC is an official police training site.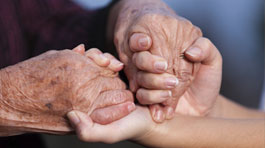 Social workers help people deal with relationships, solve personal and family problems and cope with issues in their everyday lives.
Social Science
Whether you're looking to fill a program requirement or wish to concentrate in a specific social science area so that you may transfer to a four-year institution, you'll find what you need here. NMC offers Early Childhood Education and Law Enforcement programs, a Teacher Academy partnership and Service Learning Internships. Career Exploration and Planning is also offered for students undecided about a career path.
You may wish to pursue a two-year Associate in Science and Arts degree with an emphasis in Early Childhood Education. This degree opens many doors to you as an education professional in the field of Early Childhood, or could be a stepping stone to transfer programs.
In addition, NMC partners with Traverse Bay Area Intermediate School District and the Career Tech Center with agreements that allow high school students dual-enrollment in certain courses. Students interested in the teaching field can receive up to six credits for elementary and secondary education through the completion of the TBAISD Teacher Academy Program. Dual-enrolled Career Tech students in the Early Childhood Education Program may receive up to six credits toward a certificate or degree in Early Childhood Education.
If your interest lies in law and serving the community, you'll want to consider NMC's Law Enforcement program, which prepares students to become law enforcement officers while earning a two-year degree.
No matter the area of study, Service Learning projects offer you the opportunity to explore careers and build work-related skills through hands-on learning. At the same time, you are providing important volunteer services to the community.
Degrees Available
Occupational Specialty Programs
Transfer Opportunities
ONLINE & Other Learning Options