Anti-COVID-19 Crusaders: NMC's Custodial Team
---
Tasked with keeping some two dozen buildings on four campuses clean and safe, the duties of NMC's in house custodial staff gained even greater importance when the college partially reopened this summer amid the COVID pandemic. With a collective 194.5 years of experience and several NMC alumni among them, NMC is both proud and grateful for their dedication.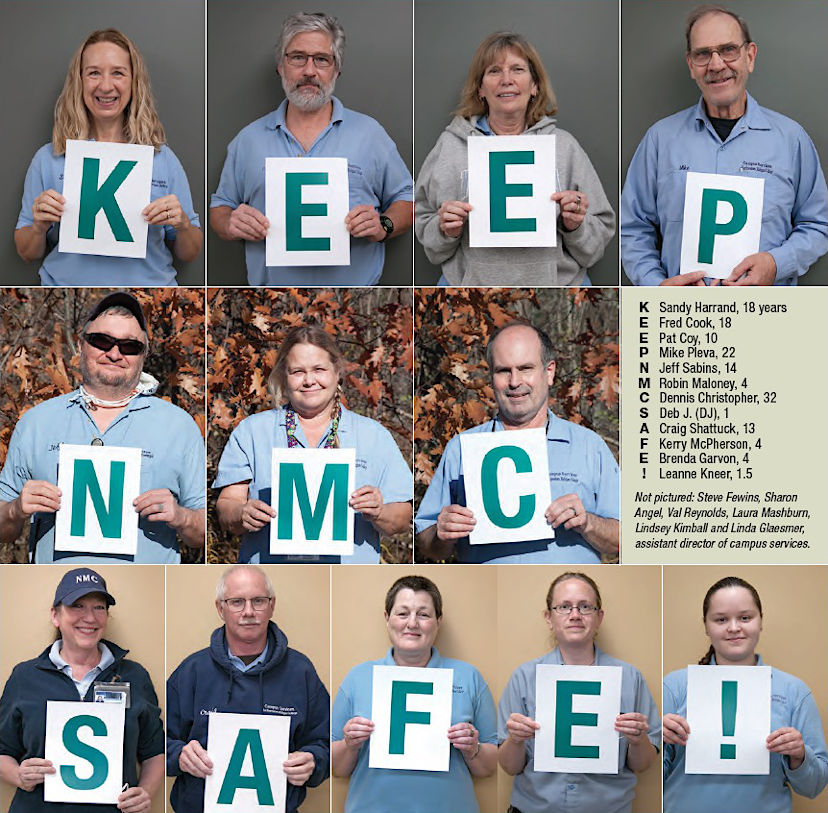 ---
Mailing List Change Requests
To be added to or removed from NMC mailing lists for print publications like Nexus, or to update your mailing address, please send an email with your name, address and request to foundation@nmc.edu, or call (877) 922-1021 or (231) 995-1021.