Budget and Performance Transparency Reporting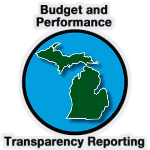 Northwestern Michigan College is providing the following links in order to comply with State of Michigan Budget and Performance Transparency Reporting requirements.
The PDF links below will open in a new browser window. They can be viewed and printed with the free Acrobat Reader software program.
Links to other NMC documentation:


The college estimates that the costs to pay for the required taxes and fees resulting from the federal Health Care Reform Acts of 2010, Public Laws 111-148 and 111-152 will not have a material impact on the budget. At this time, we anticipate that no additional participants will be required to be covered under our employee health insurance plan.