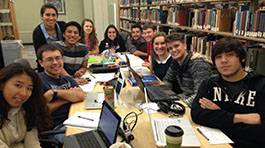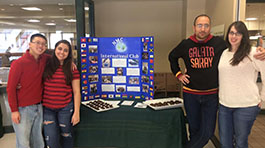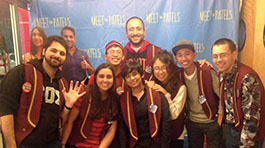 International Club
MISSION
To foster relations between NMC's international and domestic students; to promote the idea that people from diverse backgrounds can work together, contribute to the community, socialize and share knowledge and culture. We will work to provide a global perspective for the local community.
Meetings
Fridays at Noon in the Biederman Building, room 206.
Student Events
Each year we host multiple casual events at different locations around northern Michigan. Some of our favorites have been Jacob's Corn Maze, the Sleeping Bear Dunes National Lakeshore, East Bay beach, sailing on West Bay, ice skating at Howe Arena, snow tubing at Timberlee, and more!
Check out what's happening NOW on our Facebook page.
Save the date
NMC International Dinner 2016 – Thursday, April 14, 2016
The NMC International Dinner will take place at 6 p.m. on Thursday, April 14 at the Hagerty Center on NMC's Great Lakes Campus. Tickets are available online here, and a limited number of student tickets are available at the NMC Admissions Office for only $20.
The NMC International Dinner is presented by international students from around the world — don't miss this opportunity to try a variety of course samplings from around the world. Performances by the Interlochen Arts Academy, NMC Jazz Ensembles and NMC students.
Contact
Student Contact: Julia Castilho, jcastilho@nmc.edu
Club Officers
Co-presidents: Emmy Hendry, U.S., and Julia Castilho, Brasil
Treasurer: Denny Nguyen, U.S.
Event Director: Volkan Yildirim, Turkey
Secretary: Iryna Narolska, Ukraine
Public Relations: Carolina Barbosa, Brazil
Advisors