Success Story: Alumna pilot flies medical supplies around the globe
April 29, 2020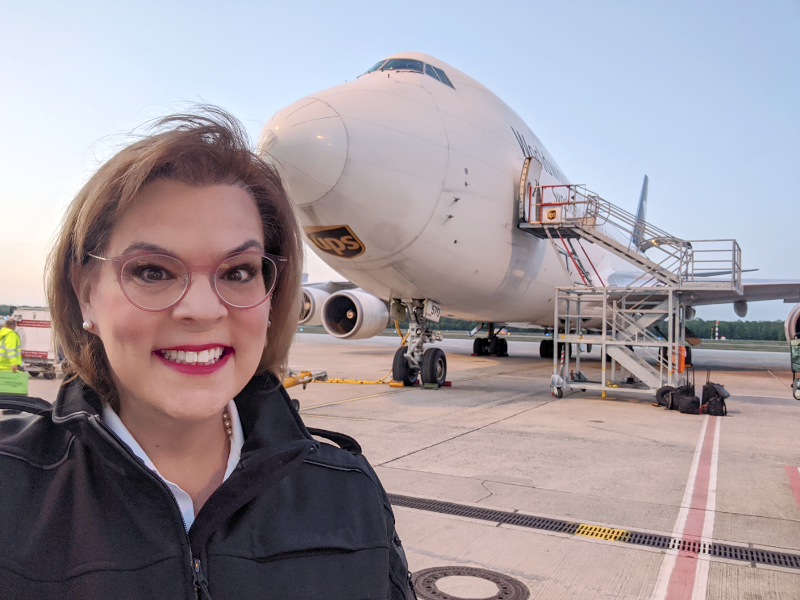 Kelly Lepley, NMC Aviation 1989, has flown cargo flights for UPS since 2001 and is currently a captain flying supply lines to southeast Asia, India, Europe and the United States. She has a unique, birds-eye view of how coronavirus has literally transformed the world from where it started in Wuhan, China, last December. The Traverse City native who started flight training as a high school junior shared her appreciation for NMC and answered a few questions during an April layover in China:
"I would not be doing what I love if it wasn't for NMC. The foundations of what I learned as a student has carried me through my career today," she said. "It's rewarding yet, humbling to know we are carrying lifesaving equipment for those on the front line."
Does anything in your pilot experience compare to the COVID-19 pandemic? Nothing. It is indescribable! To see hundreds of large jets lined up on taxiways, chocked with their engine covers on; parked in cities like Bangkok, Delhi, Cologne, Shanghai, Hong Kong and Shenzhen is eerie. It would be one thing if it was at one airport, but I'm seeing it everywhere we go. You just cannot describe the magnitude of this moment in history in air travel. This pandemic has literally crippled the world when it comes to freely moving about in what was once a global society.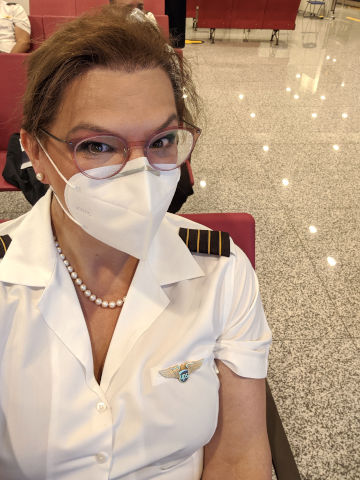 How has COVID-19 impacted your work? We're each given an N95 mask for our whole trip along with alcohol wipes. When we arrive stateside in some key international cities, the aircraft are cleaned and desensitized. Layovers are much more challenging. In some of the places we travel, we will undergo multiple temperature checks, a health screening and mouth swab. After a 12-hour flight, it takes an additional 2-3 hours to be processed through these screenings before we are allowed into the country.
What have you seen elsewhere that might foreshadow how the U.S. recovers? In February and March, there were little to no passenger flights. If any, they were repatriation flights. On occasion you would hear another cargo flight, but the majority of the time, we were the only one talking on the radio. When on the ground, the streets were empty, factories and businesses were closed, and hotels were vacant. In late March and early April, factories and businesses began to open back up, and limitations on travel were slowly lifted. The one area that is still lagging though, are passenger flights.
NMC Aviation Director Alex Bloye said passenger traffic is down 95 percent. However, there are bright spots beyond the delivery sector that Lepley represents.
"With the airlines facing temporary route cancellations during COVID-19, there have been sectors of aviation seeing a surge in activity and talent. Private charter services, as well as the military are two examples," he said.
Bloye also foresees the commercial industry rebounding, perhaps strongly. The pandemic may have hastened some senior captains' retirement plans.
"The pilot shortage is going to be even greater when the world returns to air travel," Bloye said. "The recovery is going to be excellent for aviation, the trick is determining when that will happen."
Want more stories like this?
NMC students past and present are achieving success in the classroom and in their careers. This section showcases just a few examples.
Sign up for NMC Now to get these stories, plus upcoming campus events and media mentions, delivered to your inbox every other Wednesday. View past issues here »
Sign up now!
Tweet