Success Story: Students awarded $1.33 million; new diversity scholarship available
March 9, 2022
When Hailey Greimel graduates from NMC's Great Lakes Culinary Institute this May, not only will she transfer to the Ivy League of culinary schools, she'll do so without debt, thanks to NMC scholarships.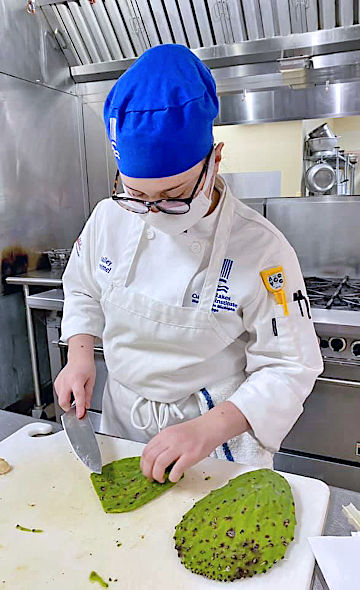 (download a high-resolution version here) Greimel, 20 (right and below), is among 1,198 students to share in this year's record-breaking scholarship awards. So far in 2021–22, NMC has awarded $1.33 million in scholarships with some funds still available.
"We still have funds to award for summer and may hit $1.4 million," said Linda Berlin, director of financial aid.
The average 2021–22 scholarship award to date is $1,109. Greimel, a dean's list student and 2020 graduate of Petoskey High School, said scholarships combined with GLCI's high-caliber programming made NMC an easy choice for pursuing both her baking certificate and associate degree in culinary sales.
"(Scholarships) sweetened the deal," she said. "Because of the great opportunities offered here, I was able to get a great scholarship to Johnson & Wales." The Providence, R.I.-based university, considered the Ivy League of culinary programs, offered Greimel a full scholarship.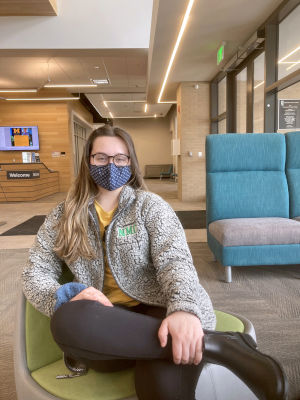 (download a high-resolution
version here)Criteria for NMC's many scholarships include a wide range of factors, from program of study to residency to financial need, academic merit and extracurricular pursuits. One of the newest scholarships, created by longtime NMC supporter Ann Rogers, provides financial assistance to students active in diversity, equity and inclusion (DEI) work at the college through involvement in committees or clubs, and are specifically involved in supporting underrepresented groups.
The Rogers Diversity Scholarship, a $1,000 annual award, aligns with the Diversity, Equity and Inclusion strategic area of NMC's recently adopted strategic plan, NMC Next. Rogers, who is a donor to three other scholarships supporting environmental science, science and astronomy, hopes establishing the scholarship will encourage others to join her in support of diversity at NMC. ( Donate here.)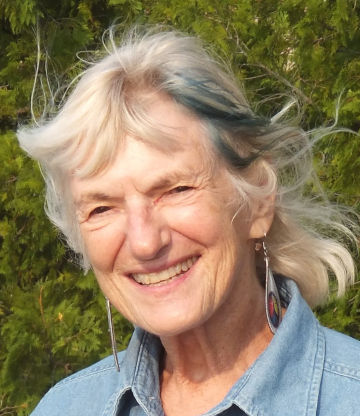 "It's especially critical in these times," said Rogers (right). "The college itself needs to be very welcoming and supportive."
The Rogers Diversity Scholarship will be awarded for the first time in the 2022–23 academic year.
The previous scholarship record was achieved in the 2019–20 academic year, when NMC awarded $1.28 million in scholarships to 964 recipients. Last year the college awarded $1.17 million to 1,259 recipients. NMC is also a leader in scholarship applications, with 41 percent of NMC students completing the scholarship application last year and 30 percent of enrolled students receiving at least one scholarship. The most recent National Postsecondary Student Aid Study states that only 6% of public 2‐year college students receive institutional aid.
Want more stories like this?
NMC students past and present are achieving success in the classroom and in their careers. This section showcases just a few examples.
Sign up for NMC Now to get these stories, plus upcoming campus events and media mentions, delivered to your inbox every other Wednesday. View past issues here »
Sign up now!
Tweet