Success Story: TC Central grad spending semester in Switzerland
February 23, 2022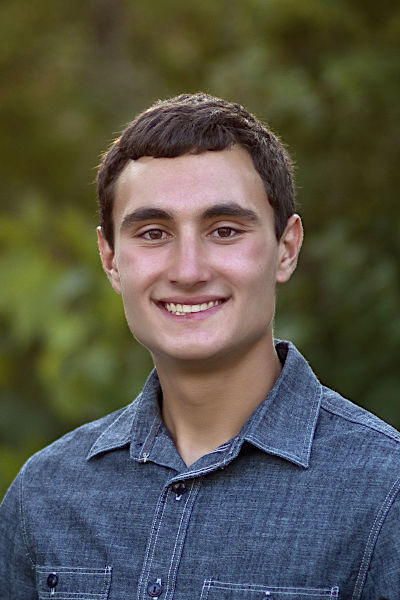 2019 Traverse City Central High School graduate Ted Roe landed in Geneva, Switzerland last month to begin a semester studying abroad and interning at CERN, the European Organization for Nuclear Research.
Roe's dual-enrolled classes at NMC, which he took as a Central student, were an important step on that journey across the Atlantic Ocean, to one of the most prestigious centers of scientific research in the world.
At NMC, Roe took Calculus III and Differential Equations. Both were key to him being able to complete a double major in math and physics at Notre Dame University within four years.
"Getting those high level math classes was a really high priority," said Roe, now a junior. "It was extremely beneficial to me."
He'll spend the spring semester studying at the University of Geneva, and working at CERN. Classes will be taught in French, and Roe expects that to be "a little rough" at first.
Later this winter, NMC Admissions staff will begin visiting regional high schools recruiting for dual enrollment this fall. Students can enroll as early as ninth grade. In-district tuition is paid by the school district, not the student or their families, saving both time and money. The newest partnerships are with the Greenspire High School and Wexford-Missaukee Career Technical Center.
On average, dual-enrolled students earn between 30–40 credits. Some earn enough to start college as sophomores or even higher. Read more about dual enrollment and the successes of dual-enrolled students from:
Want more stories like this?
NMC students past and present are achieving success in the classroom and in their careers. This section showcases just a few examples.
Sign up for NMC Now to get these stories, plus upcoming campus events and media mentions, delivered to your inbox every other Wednesday. View past issues here »
Sign up now!
Tweet