Success Story: Campaign's comprehensive nature aligns with COVID-19 needs
October 28, 2020

Emergency temporary housing for three NMC students. Steel-toed boots that enabled a welding student to stay enrolled. Internet hotspots for students who suddenly needed to attend classes virtually. All were made possible this year through the NMC Foundation's Be What's Possible $35 million fundraising campaign.
Such direct, crisis relief funding was possible because of the campaign's comprehensive design, a decision made in 2016. Back then, launching Be What's Possible seemed ambitious: It's 10 times the size of any previous NMC campaign, and aimed at multiple priorities simultaneously, instead of a specific capital project.
Then the coronavirus hit just six months after the final, public phase was announced in October 2019. The ambitious, comprehensive campaign proved to be exactly the solution for students weathering the pandemic.
One of the campaign's four priorities, The Fund for NMC, is dedicated to the college's most urgent needs. That fund immediately pivoted to crisis relief. Dollars directed to the Office of Student Life paid for the three students' short-term hotel stays, until more permanent solutions were found.
"I was going to be staying in my truck, sleeping in my vehicle," said Elyce Newcomb, a culinary student from Sault Ste. Marie who received housing assistance in September. "I didn't want to leave my college classes."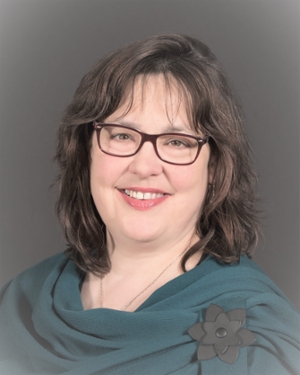 "(The pandemic) shifted the priority message to student support," said campaign coordinator Carly McCall (left). "It really shifted the attention onto general, unrestricted support."
NMC's Office of Financial Aid was another vehicle to route assistance.
"We were able to take those dollars raised, and transfer them, through financial aid, directly to the students," said Rebecca Teahen, associate vice president of resource development.
That opportunity to directly support students resonated with donors like Bob and Kathy Garvey of Williamsburg, new NMC donors this year.
"After COVID it was health, food, education. Those things sort of came to the forefront in terms of our giving," said Bob Garvey. A newspaper story he read on student needs propelled the semi-retired lawyer to donate to support NMC scholarships.
"A lot of students are in service jobs, and I thought, 'Man, these kids are between a rock and a hard place.' " Garvey said.
Many other donors thought the same thing. April 2020 became the Foundation's fifth highest donor month ever. The second quarter of 2020, with more than 1,300 donors, was its second-highest quarter ever. Teahen said the "significant participation" was a silver lining to the pandemic.
"We know that philanthropy and giving is a way to connect, connect with your community and connect neighbors," she said.
It's never been more critical. The three housing requests are an indicator of how dire community need is due to COVID. Prior to 2020, Dean of Student Life Lisa Thomas said she's housed just one student. But community programs and agencies she would normally rely on are pinched for funds, volunteers and time.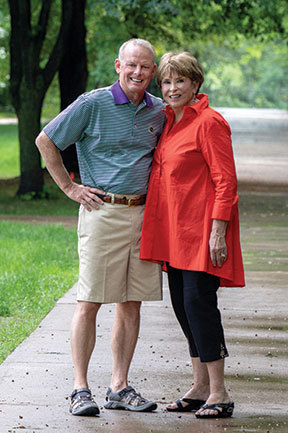 Now the ambitious Be What's Possible campaign, co-chaired by NMC alumni Bruce Byl and Susie Janis (right), is looking eminently doable, with just $3 million left to raise. That makes all kinds of things possible for NMC in the future.
"It changes the nature of how we can operate, to know that this community can support on that level," McCall said.
Be What's Possible expects to achieve its goal and conclude in the first half of 2021. In addition to the college's most urgent needs, supported by The Fund for NMC, and scholarships, which the Garveys donated to, the priorities include:
Innovative Facilities – To create places where students and the community can connect to resources and with each other. Focused on the Timothy J. Nelson Innovation Center and the expansion of the Dennos Museum, gifts for other facilities are also welcome.
Strong Programs – To stay at the forefront of educational innovation and drive economic growth through top-notch learning opportunities in all areas, from language arts to engineering technology.
"It allows donors to give in the way that makes sense for them," Teahen said. "People want to help. Even when times are tough, they want to have a way to help their community."
Want more stories like this?
NMC students past and present are achieving success in the classroom and in their careers. This section showcases just a few examples.
Sign up for NMC Now to get these stories, plus upcoming campus events and media mentions, delivered to your inbox every other Wednesday. View past issues here »
Sign up now!
Tweet