Success Story: Giving global opportunities to students
December 7, 2016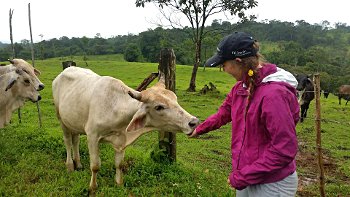 With a global opportunities fund scholarship deadline coming up Dec. 16, prospective study abroad students might not have to wait for Santa to get what they want for Christmas.
NMC sends more students to study abroad than any other community college in Michigan and ranks 12th nationally for short-term study abroad participation. The global opportunities scholarship helps make that happen for students like Eillie Sambrone, who studied abroad in Costa Rica last May.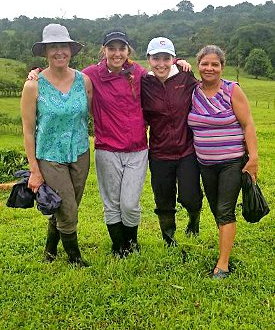 "I've barely traveled within the States," said Sambrone, 20, of Canton, Mich. Prior to the trip, her furthest trip south was to Cedar Point in Ohio.
Cost is a limiting factor for many aspiring study abroad students, underscoring the importance of the scholarship. In fact, more than 80 percent of 2016 trip participants received the global opportunities scholarship. The $1,000 award further motivated Sambrone to set up a crowdfunding campaign to help cover the $3,000 total trip cost, plus missing work while traveling.
It was all worth it. Sambrone completed her associate degree in freshwater studies and is now enrolled in the NMC-Western Michigan Freshwater Science and Sustainability bachelor's program. She expects to graduate in 2018.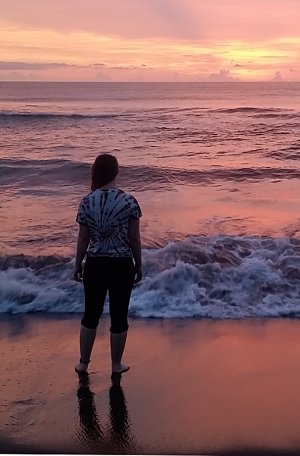 "I want to travel a lot more. Everything was so different, and you had to continuously adapt and be flexible," she said.
In particular, she wants to build on her Spanish skills. The trip required a "boot camp" Spanish course which whetted her appetite for the language.
"For me, it was a stepping stone," she said. "Being able to speak another language is invaluable."
The global opportunities scholarship requires a 2.5 grade point average. Applications are due Dec. 16.
Want more stories like this?
NMC students past and present are achieving success in the classroom and in their careers. This section showcases just a few examples.
Sign up for NMC Now to get these stories, plus upcoming campus events and media mentions, delivered to your inbox every other Wednesday. View past issues here »
Sign up now!
Tweet