Success story: NMC adds fifth water-related program
November 30, 2022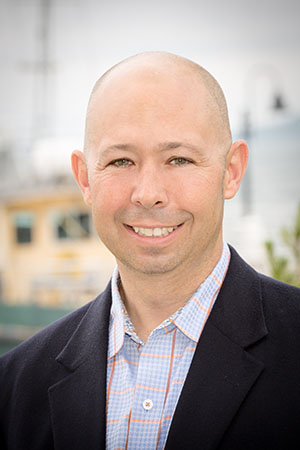 A new associate degree in water quality environmental technology coming next fall will expand NMC's leadership in water-related career preparation as well as meet the needs of the new blue economy.
The new Wet Tech degree will be the only one of its kind in Michigan. It will utilize existing core and surveying and unmanned aerial systems courses, as well as create new courses in environmental site assessment, aquifer sampling, and groundwater monitoring. An internship is also required. NMC's Board of Trustees approved it unanimously last week.
"This program will focus on training a workforce supporting the direct monitoring and cleanup of waters within the Great Lakes watershed and focusing on the direct impact to the quality of our water resources," said Great Lakes Water Studies Institute Executive Director Hans Van Sumeren (above).
He said that nationwide, the U.S. EPA has documented 294,000 waste sites. Cleanup of those sites will generate more than $200 billion in economic activity, meaning graduates will find a strong job market.
"The water quality/environmental technician program intends to provide training for a skilled workforce that will be ready to respond to this growing need," Van Sumeren said.
It joins four other NMC water-related degrees and programs:
NMC also partners with Western Michigan University to allow Freshwater Studies students to earn a bachelor's degree in freshwater science and sustainability, and with Lake Superior State University for Fisheries and Wildlife Management and Conservation Biology.
Creation of the new degree is also part of NMC Next, NMC's strategic plan. The Huckle Family Foundation will provide $100,000 over two years for equipment and other program support.
Want more stories like this?
NMC students past and present are achieving success in the classroom and in their careers. This section showcases just a few examples.
Sign up for NMC Now to get these stories, plus upcoming campus events and media mentions, delivered to your inbox every other Wednesday. View past issues here.
Sign up now!
Tweet