Success Story: New technical programs rolled out for fall
March 8, 2017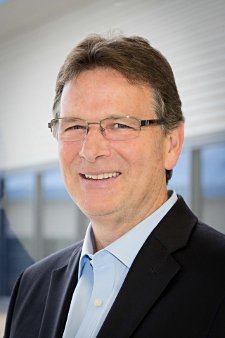 Ed BaileyTwo new technical degrees will offer NMC students job-specific credentials beginning this fall.
Last week, NMC trustees approved a new associate degree in Welding Technology and two welding certificates. That follows the January approval of a new biomedical equipment technician specialization within NMC's Engineering Technology degree.
Both will train students for jobs that require more than a high school diploma but less than a bachelor's degree. Such jobs are considered a kind of sweet spot as Michigan's economy evolves from industrial to knowledge-based, requiring less time and money to prepare for, yet still providing decent wages.
"There's a technical skill set that's missing. By putting these degree pathways out there, it offers students an opportunity to earn high-wage salaries in our region," said Ed Bailey, director of NMC's Technical Division.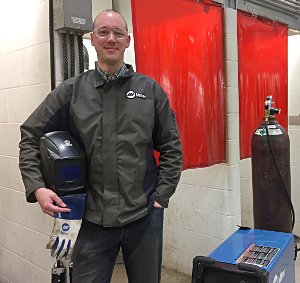 Devan DePauwWelding instructor Devan DePauw said the degree will convey graduates' qualifications to employers much more clearly. Previously, students earned a manufacturing technology degree with a welding specialization.
"An associate's in welding technology is instantly recognizable to any potential employer," DePauw said. 
Changes throughout the curriculum will also update a program started more than 25 years ago with the Intermediate School District's Career Tech Center. A chief advantage, DePauw said, is that students will no longer bounce between that campus and NMC's.
"We have kind of a fragmented student body," he said, noting that research shows that creating a cohesive community helps students persist until graduation.
Similarly, students choosing the biomedical equipment specialization may choose to live in a "living and learning" community in a residence hall this fall. Up to 16 students will live on the same floor and participate in special activities prior to the start of the semester.
"Give them that whole sense of place, where they feel like they belong," Bailey said. He added that both programs are also driven by employers.
 "Munson, they came to us with a resource need," he said. Graduates would be responsible for the safety inspections, preventive maintenance, calibration, troubleshooting, equipment repair, and the training of hospital personnel in the safe and proper use of this specialized medical equipment.
DePauw said the formal education is necessary to replace the on-the-job training that employers no longer provide.
"That's really where we come in," he said, adding that with the age of the average welder at 55, the next generation needs to match their experience with education.
"They're not low-skilled people. The only way we're going to fill those gaps is with well-trained people," he said. The degree has been aligned to meet the industry standards of the American Welding Society.
Lower cost to students thanks to reduced contact requirements for certificates and more efficient course scheduling are other changes. About 70 students are currently enrolled in welding, and DePauw expects about 40 new students in the fall. Registration for all fall classes begins March 15.
In The News
---
Want more stories like this?
NMC students past and present are achieving success in the classroom and in their careers. This section showcases just a few examples.
Sign up for NMC Now to get these stories, plus upcoming campus events and media mentions, delivered to your inbox every other Wednesday. View past issues here »
Sign up now!
Tweet