Success Story: New tugboat increases options for sea time, credentials
June 3, 2020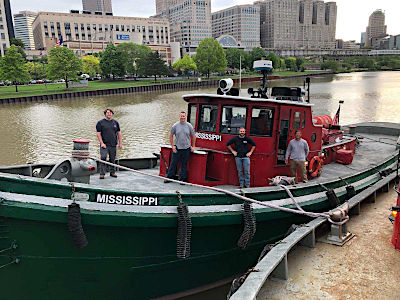 The GLMA tugboat Mississippi crew in Cleveland. Read more.For some Great Lakes Maritime Academy cadets, a literal ship has come in amid the coronavirus pandemic — an opportunity to make up the sea time they need to enter the workforce.
The tugboat Mississippii arrived in NMC's Great Lakes campus harbor Monday from Cleveland. It joins the Academy's vessel fleet on a leased basis, and will allow cadets to earn sea time as soon as state and college officials allow.
Earning the required 360 days of sea time during the four-year program was already a tight fit due to high Maritime enrollment, few available berths aboard commercial vessels, and academic schedule constraints. Shutdowns due to the coronavirus worsened the situation. The Academy's flagship training vessel, the T/S State of Michigan, would normally have set off in early May on its annual two-month spring training cruise, but has been docked due to the pandemic.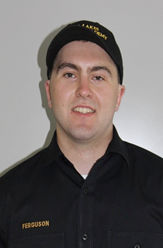 "It's a tight window between semesters when you need to get the days," said Cadet Zachary Ferguson, right. He is set to graduate in 2021 and needs 96 more days of sea time. "There's lots of days we're behind (due to the pandemic.) The tug is really going to help to try and make up those days. Every day counts."
Cadet Margaret Handel, is part of the Class of 2020. She needs just 35 more days of sea time.
"We are ready to do whatever we have to do to get back out and sail and move our careers along," Handel said.
Both Handel and Ferguson hoped to sail aboard a commercial Great Lakes vessel this summer, but the pandemic scuttled those plans.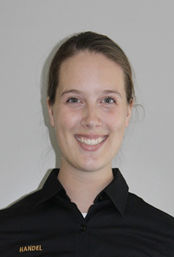 "We're struggling for opportunities right now and anything we can get would be amazing," said Handel, right.
Sea time aboard the Mississippi comes with the bonus of accruing toward a special towing endorsement.
"Having that on your license is great. It just allows you more opportunities down the road," Handel said.
"Any type of extra training or credential that I can get is going to be beneficial," agreed Ferguson, who hopes to work with Military Sea Lift Command.
Handel also needs to take her Coast Guard exams, which were canceled due to the COVID-19 pandemic. She is hopeful those can be rescheduled soon.
In March, NMC trustees unanimously approved leasing the Mississippi for six months at a cost of $73,800. Including fuel ($100,000), insurance and instructor salaries, it will cost an estimated $188,000 to operate the tugboat this year.
As the state maritime academy of Michigan, the Great Lakes Maritime Academy at Northwestern Michigan College educates and trains deck and engineering officers for the U.S. Merchant Marine. Graduates earn a bachelor's degree, and an unlimited tonnage/ horsepower merchant marine license. Read more about the Academy at nmc.edu/maritime.
Want more stories like this?
NMC students past and present are achieving success in the classroom and in their careers. This section showcases just a few examples.
Sign up for NMC Now to get these stories, plus upcoming campus events and media mentions, delivered to your inbox every other Wednesday. View past issues here »
Sign up now!
Tweet