Success Story: Harbor improvements, fuel funds on deck
April 11, 2018

When your summer trip requires putting 98,000 gallons in the tank, you pay attention to fuel prices.
NMC's Great Lakes Maritime Academy recently learned that it can expect full reimbursement of an estimated $196,000 fuel bill for the T/S State of Michigan's upcoming spring cruise. The reimbursement is part of the 2018 omnibus spending bill approved by Congress last month.
In addition to the fuel reimbursement, GLMA received $1 million, double its 2017 funding, which will enable NMC to improve the ship's docking area by installing mooring bollards and mooring fenders. Work will take place between May and August, while the ship is out of the harbor on its annual training cruise.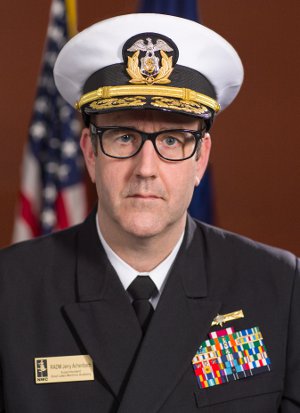 "The federal funds are crucial to the Academy and key to our being able to ensure the program maintains U.S. Coast Guard approval," said GLMA superintendent Rear Adm. Jerry Achenbach.
"While these funds will primarily be used to upgrade the moorings at the harbor, over the past several years we have used federal funds to substantially upgrade our deck and engine simulators and upgrade the equipment in the vessel's galley," Achenbach said. "The omnibus spending bill also includes funds that ensure Academy cadets who volunteer to serve in the U.S. Navy after graduation will continue to receive an annual stipend of $8,000."
NMC is grateful to its congressional delegation, U.S. Sen. Debbie Stabenow, U.S. Sen. Gary Peters and Congressman Jack Bergman, for their continued support of the Great Lakes Maritime Academy in securing these funds.
GLMA is hosting an open house/ship tour from noon to 3 p.m. on Saturday, April 21. Maritime cadets will host free tours open to the public. NMC offers a bachelor's degree in maritime technology, the first community college bachelor's degree available in the state. Find out more about the Academy at nmc.edu/maritime.
Want more stories like this?
NMC students past and present are achieving success in the classroom and in their careers. This section showcases just a few examples.
Sign up for NMC Now to get these stories, plus upcoming campus events and media mentions, delivered to your inbox every other Wednesday. View past issues here »
Sign up now!
Tweet