Success story: NMC, Davenport University to partner for 3-year nursing program
February 8, 2023

Northwestern Michigan College has chosen Davenport University as its exclusive partner in a first-of-its-kind Bachelor of Science in Nursing (BSN) program that will start in May and aims to increase Michigan's nursing workforce.
The concurrent program, in which students will be enrolled two years at NMC and a third year at Davenport, gives nursing students a faster, less expensive path to a BSN. Munson Medical Center requires its nurses to earn a BSN within five years of hire.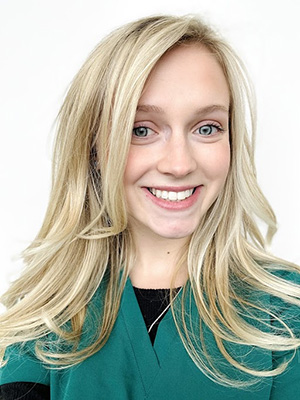 Haven Hall (right) will be one of the first students. She will graduate from NMC's associate degree program in May and plans to enroll immediately in the BSN program. NMC's faculty and staff have encouraged her, she said.
"They challenge you to further your education," said Hall, 20, who already works as a nurse technician in the emergency department at Munson Medical Center.
"Being able to work while I was in college helped so much," said Hall, who also earned two nursing scholarships and a study abroad scholarship while at NMC. "I did not want to have to pull out a bunch of loans and be in a ton of debt."
She plans to remain in Traverse City, working at Munson, while completing her BSN. Offering convenience to students like her who are already in the workforce was a goal of state legislation passed last summer that allows the partnerships.
"Munson Healthcare has long supported all strategies that promote the availability of highly trained nurses in our region," said Ed Ness, president and CEO of Munson Healthcare. "This includes partnering with Northwestern Michigan College to provide clinical instruction support to promote nursing graduates in our region. We appreciate the legislature for making this investment that will help to remove barriers for degree and career advancement and provides us with a new tool to support replenishing our healthcare talent pipeline."
NMC will be among the first of Michigan's 28 community colleges to roll out a BSN program under the 2022 legislation. NMC issued a request for BSN proposals in mid-October. Nine universities submitted proposals seeking to partner with NMC.
"Meeting changing employer needs is a critical part of our work as a community college," said Northwestern Michigan College President Dr. Nick Nissley. "I am proud of NMC's fast response to this opportunity from the state and the high level of interest we received from potential university partners. It speaks volumes about the quality of our college, our nursing program and our graduates."
"We have a decade-long partnership with NMC and Munson Healthcare to grow the talent needed to support the communities we serve," said Dr. Richard J. Pappas, president of Davenport University. "We are grateful to be chosen by NMC to grow our partnership to address the nursing talent shortage and create greater opportunities for our students to achieve academic and career success."
Davenport has offered a robust and high-quality nursing program since 2006. All graduates are hired within six months of graduation.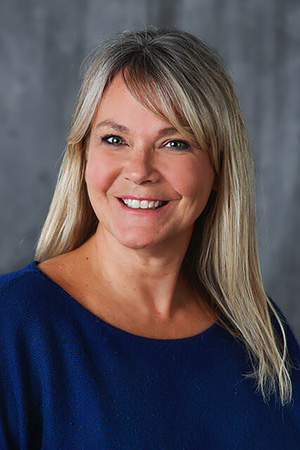 NMC Director of Nursing Tamella Livengood (right) said that Grand Rapids-based Davenport was selected due to their commitment to NMC's strategic plan, as well as to offering an in-person option and local student support in Traverse City.
"One of the big differences will be the level of support we'll be able to provide students," Livengood said. "I think retention and completion will improve."
The BSN cohort that includes Hall will graduate in 2024. NMC has the largest nursing associate degree (ADN) program north of Grand Rapids. In the last two years, NMC has graduated 91 ADN students; 64 of whom are employed at Munson. NMC graduates also have a high success rate on the registered nursing licensure exam, the NCLEX. In 2022, 95 percent of NMC's associate degree graduates passed it on the first attempt, exceeding both Michigan and national averages. Davenport has offered a BSN program since 2006.
Grand Rapids-based Davenport University is already a partner at NMC's University Center, offering bachelor's and master's degrees in business, technology and health. The private, non-profit university serves about 5,500 students at campuses across Michigan and online. With tuition among the lowest private universities in the state, Davenport provides high academic quality, small class sizes, conveniently located campuses, faculty with real-world experience, and more than 60 dynamic undergraduate and graduate programs.
Want more stories like this?
NMC students past and present are achieving success in the classroom and in their careers. This section showcases just a few examples.
Sign up for NMC Now to get these stories, plus upcoming campus events and media mentions, delivered to your inbox every other Wednesday. View past issues here.
Sign up now!
Tweet