Success Story: Listening, learning on Nick Nissley's short-term agenda
January 8, 2020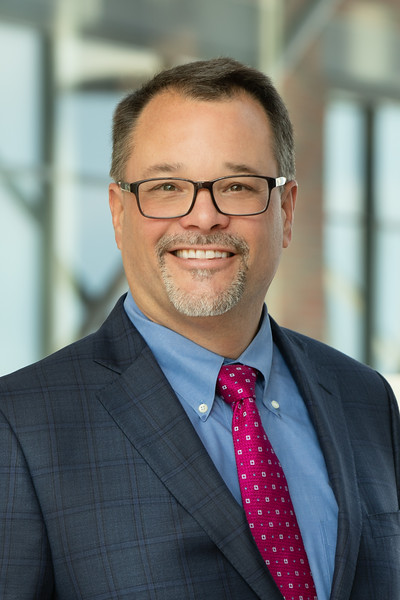 Nick Nissley is diving into his tenure as NMC's 11th president, immersing himself 24-7 on campus and in the region, from hiking at Empire Bluffs to dining at Front Street restaurants to a packed schedule of meetings with college stakeholders.
Among the first is a community welcome reception set for 5-7 p.m. Friday, Jan. 17, at the Hagerty Center on NMC's Great Lakes campus.
Nissley, 53, comes from Cincinnati and says there's no place he'd rather be than NMC. His first day was Jan. 2, but the education executive with 25 years of leadership experience said he's been doing his homework on the college since his contract was finalized in October 2019.
"It's obvious to me, NMC is a strong college in a strong community – it has a proud history and a future of possibilities," said Nissley, who describes himself as a  "possibilitarian."
Determining which possibilities the college pursues means using this onboarding time to listen and learn. With the NMC Board and executive staff, Nissley intends to orient himself to NMC and northern Michigan by gathering information and building relationships in order to develop an understanding of what requires immediate attention; beginning an inventory of perceived organizational strengths and weaknesses and identifying key strategic challenges and opportunities.
"Ultimately, the listening and learning will help inform our 'next steps' as we seek to advance the College mission, together," Nissley said, adding he considers it a privilege to be at NMC, the beneficiary of strong leadership and community support throughout its history.
"I believe in NMC's role, that we have played historically, and that we must imagine together as we look to the future – our role in improving the lives of people and strengthening the fabric of our community.
Want more stories like this?
NMC students past and present are achieving success in the classroom and in their careers. This section showcases just a few examples.
Sign up for NMC Now to get these stories, plus upcoming campus events and media mentions, delivered to your inbox every other Wednesday. View past issues here »
Sign up now!
Tweet