Success Story: Maritime credentials send alumni on careers worldwide
December 4, 2019
Almost three-quarters of the Earth's surface is water, and in its 50 years, graduates of NMC's Great Lakes Maritime Academy have been over just about all of it.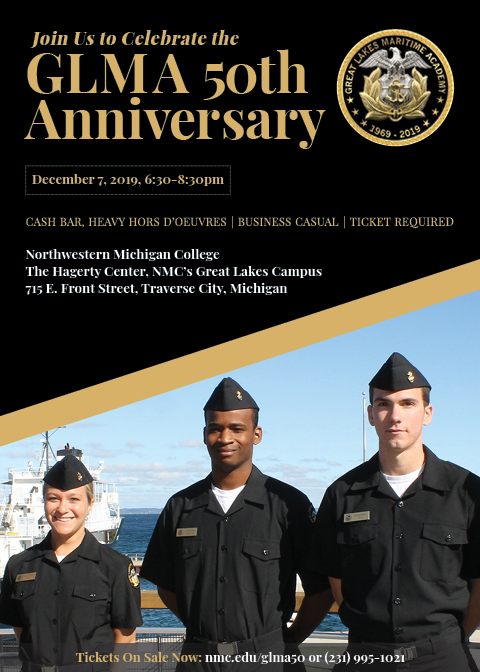 As the Academy formally celebrates its golden anniversary with a celebration this weekend, we look back at snapshot: A graduate from each decade. Collectively, they represent the breadth and diversity of the maritime industry, from Great Lakes freighters to ocean tankers, from commercial shipping to U.S. military, aboard vessels or shoreside.
"There's a lot to see in the industry. It's worldly. It's global," said 1998 graduate Scott Powell. He spent 11 years sailing the Great Lakes on ore boats, and in 2009 began teaching at the California State Maritime Academy, one of GLMA's six sister academies. There he was the navigator for eight training cruises, in which the T/S Golden Bear sailed from Vallejo to places such as New Zealand and the Mediterranean Sea.
"That's halfway across the world," said Powell, who in 2018 moved back to teach at GLMA. "Now I'm back on the lakes again. I've now been around the world a lot on a ship."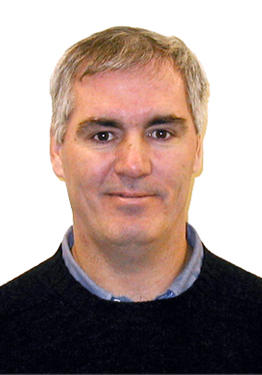 1970s: Mike Surgalski, 1979: Surgalski has come home, too. He's currently the captain of GLMA's training ship, the T/S State of Michigan, and was instrumental in its acquisition from the U.S. Coast Guard. The vessel arrived in Traverse City in 2002 and since then has provided about 60 days of required sea time to not only GLMA cadets, but those from other academies. Most recently the ship has offered internship opportunities to NMC culinary students, who are finding a lucrative niche working as cooks aboard ships.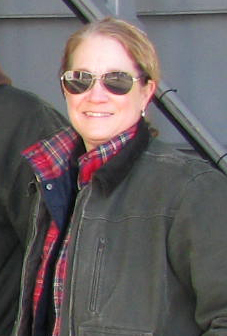 1980s: Margo Marks, 1983: Former president of the Beaver Island Ferry Co. She joined the company that provides transportation to the island from Charlevoix in 2001. During her tenure, Marks also served her industry as the president of the Passenger Vessel Association, a national association representing owners and operators of dinner cruise vessels, sightseeing and excursion vessels, car and passenger ferries and other vessels that carry more than 200 million passengers per year. Prior to the ferry company, Marks worked as Elk Rapids Harbormaster. Her husband Todd also graduated in 1983 and worked on tankers on the West Coast.
​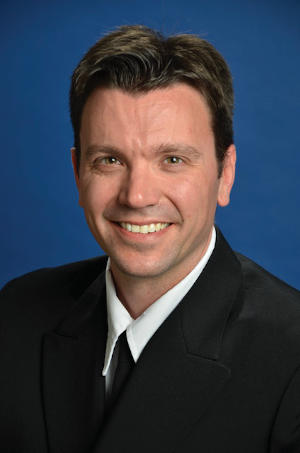 1990s: Scott Powell, 1998, GLMA navigation instructor: Powell's advice to prospective cadets is "to get as many different experiences as you can," and the Flint-area native has certainly done so himself. In addition to his years sailing the Great Lakes and teaching at both Cal Maritime and GLMA, Powell is also an author. He contributed to six chapters of the 2017 edition of The American Practical Navigator. The Bible of the maritime industry, the text is kept on every military vessel, commercial vessels and in every maritime school. Powell's specialty is Electronic Chart Display and Information System (ECDIS), which is "slowly replacing paper charts" aboard ship, he said.
2000s: Pat Drayer, 2003, U.S. Coast Guard: Since graduation, Drayer's been stationed all over North America, from Miami, Florida to Juneau, Alaska. He currently holds the rank of commander and executive officer of the Marine Safety Unit at the U.S. Coast Guard station in Duluth, Minn. His career has focused on safety inspections of commercial vessels. "I can't speak highly enough of the education I got," Drayer said, citing the licensing credential the Academy offers as a major mark of industry credibility. "The standard of education they provided at GLMA and NMC was fantastic and really set me up."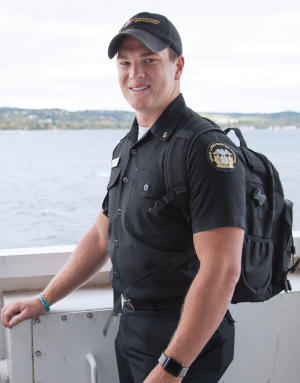 2010s: Alec Giamboi, 2019: Polar Tankers, a subsidiary of ConocoPhillips operating in the Trans-Alaskan Pipeline System, lifting crude oil in Valdez, Alaska, and discharging at ports along the West Coast and Hawaii. Giamboi was studying political science at Loyola University Chicago when he decided he wanted a more hands-on career, something that tapped into his love of water and that offered a fulfilling career immediately upon graduation. Google searches led him to GLMA. He interned with Polar Tankers as a student and went on to be hired after graduating this year. "I've loved it," said the Youngstown, Ohio native.
In honor of the Academy's 50th anniversary, NMC and GLMA have also published a history book. Contact the NMC Alumni Office for information on obtaining a copy. (231) 995-1021.
Want more stories like this?
NMC students past and present are achieving success in the classroom and in their careers. This section showcases just a few examples.
Sign up for NMC Now to get these stories, plus upcoming campus events and media mentions, delivered to your inbox every other Wednesday. View past issues here »
Sign up now!
Tweet