Success story: Studying abroad yields broader perspectives
April 26, 2017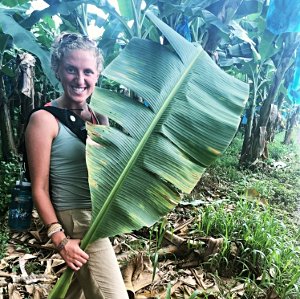 Before Paige Harrigan experienced her first study abroad trip in 2015, she had traveled fairly extensively, to Hawaii, Mexico and Caribbean islands.
But that Costa Rica experience, including a home stay with two non-English speaking families and visit to a banana plantation, opened her eyes to a whole different world than the tourist-oriented resorts she'd visited before.
"I absolutely loved the whole experience," Harrigan said. "I got hooked, for sure."
Ranked 12th among community colleges nationwide for short-term study abroad, NMC hooks lots of students like Harrigan — 45 will depart for four destinations next month. NMC also helps make study abroad more affordable with the Global Opportunities scholarship, which awards up to $1,000 per student. Nearly all participants (42) received it this year.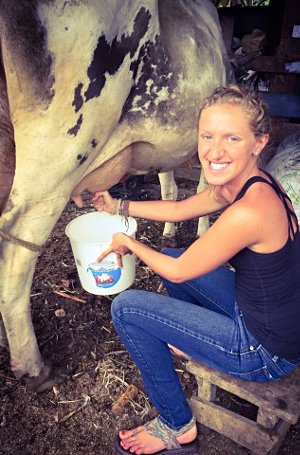 Harrigan is bound for her second study abroad destination May 8: Ecuador and the Galapagos Islands. Biology instructor Greg LaCross, who led a group to South Africa last year, will lead Harrigan's group to do service work at a school in the capital city of Quito, and then field work in the islands.
"I've always wanted to go to the Galapagos. It's always been a bucket list thing," Harrigan, 22, said of the place where Charles Darwin refined his theory of evolution. Students will stay at Darwin's research station, working with Ecuadorian national park personnel to perform ecological research, monitor sea turtles and catalog migratory patterns of indigenous species.
"I'm really excited about the animals, all the different species," said Harrigan, who graduates this spring from the collaborative NMC-Western Michigan program in Freshwater Science and Sustainability. This fall, she plans to — wait for it — travel, and look for a job on the West Coast.
Other 2017 study abroad destinations include:
Sicily – Culinary students will participate in traditional Sicilian cooking classes, shop in local outdoor food markets, visit a cheese research center, make Sicilian chocolate, visit Mt. Etna, and participate in a local culinary competition. First-time destination
Morocco – Humanities students will enhance their understanding of world cultures via home stays with Moroccan families, interaction with Moroccan college students, development of a more in-depth understanding of Islam and visiting historic sites. They'll also venture into the Sahara Desert via camel to learn more about traditional Berber customs. First-time destination
Ecuador (Yunguilla) – Business, culinary and education students will visit an eco-tourism cooperative, lending their skill sets to village families hoping to improve the economic welfare of the region by marketing and producing local products for visitors to the cloud forest. Home stay included
Want more stories like this?
NMC students past and present are achieving success in the classroom and in their careers. This section showcases just a few examples.
Sign up for NMC Now to get these stories, plus upcoming campus events and media mentions, delivered to your inbox every other Wednesday. View past issues here »
Sign up now!
Tweet