Success Story: Study abroad returns
May 11, 2022
NMC resumes its place as a leader in short-term study abroad experiences, with 50 students from multiple academic areas traveling to the United Kingdom, France, Spain and Colombia this spring.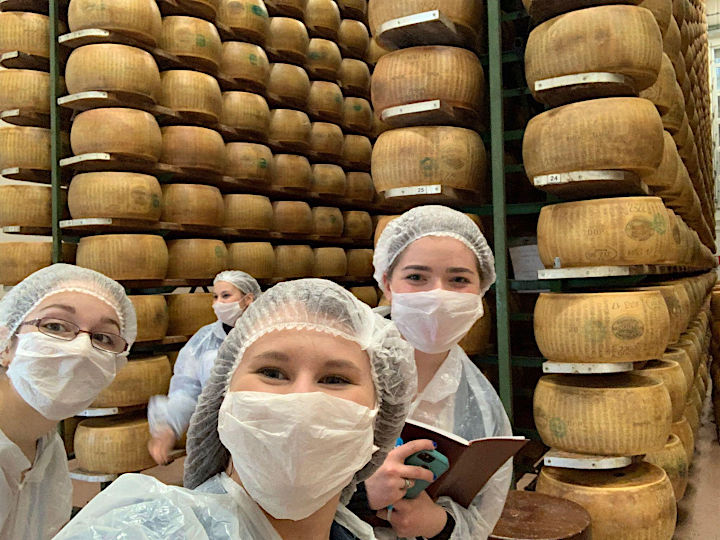 NMC study abroad students in Parma, ItalyNMC students haven't studied abroad since 2019 due to the COVID-19 pandemic, and many colleges are still hesitant to travel, said Jim Bensley, director of International Services and Service Learning.
"We are on the leading edge," said Bensley, who will co-lead a group of 16 humanities students bound for Paris and Normandy, France next month. It'll be his eighth destination with NMC and second time in Europe. "I am itching to get on that plane and get my feet on the ground in France," he said.
Study abroad trips are one form of experiential learning and required for the global endorsement credential NMC began offering eight years ago. Bensley said that global experiences add another dimension to classroom education.
"They feel like they are a better student and much more prepared for the job market," he said of past global endorsement recipients.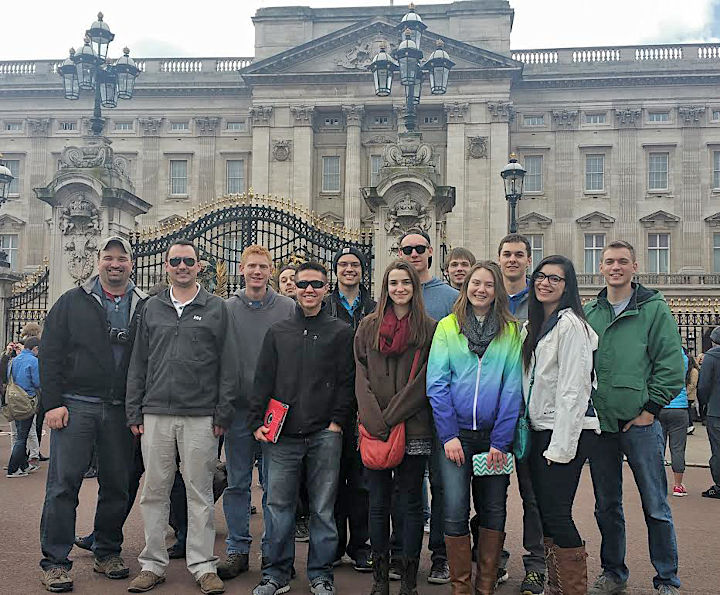 NMC study abroad students en route to South Africa from LondonNMC also offers up to $1,000 Global Opportunities scholarships to defray the cost of the study abroad experiences.
Three of the four 2022 destinations are new for NMC. This week,13 nursing students departed for the UK, a previous destination for aviation students, and 15 culinary students set off for Spain. Six Water Studies students will be in Bogota, Colombia from June 1–12. That trip is the first half of an exchange created by a grant NMC submitted with the Universidad de La Salle, "Bridging Waterways across the Americas." The Colombian students will come to Traverse City June 14–25.
A fifth global experience is also slated for this summer. NMC student Edward Goloson has been selected by the French Embassy to participate in its community college summer bootcamp. Goloson will spend two weeks in Grenoble, France with an environmental science program, Mountains in a Changing World.
Want more stories like this?
NMC students past and present are achieving success in the classroom and in their careers. This section showcases just a few examples.
Sign up for NMC Now to get these stories, plus upcoming campus events and media mentions, delivered to your inbox every other Wednesday. View past issues here.
Sign up now!
Tweet