Success Story: Commitment Scholars Are Making A Difference
September 30, 2015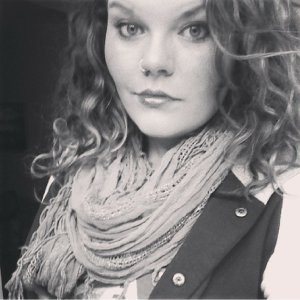 Stephine Deeren doesn't just go to work at Addiction Treatment Services. She fulfills her calling.
Her job as a detox care coordinator can be stressful, but Deeren, a 2013 NMC graduate, says that it's worth it for the chance to help clients individually as well as to change community stigmas about substance abuse.
"It's really rewarding in that you're really making a difference," she said.
What goes around, comes around. Back in high school, Deeren, now 26, was selected as an NMC Commitment Scholar. Since 1993, NMC has offered full-tuition Commitment Scholarships to promising first-generation college students who might not have the means to attend otherwise. The goal: to make a difference in their lives.
The class of 2019 will be inducted next week. Consisting of 113 students from schools throughout the Traverse Bay Area Intermediate School District, it's the largest Commitment class ever.
It's a pivotal moment for those students, said Deeren. Her career path began with an Introduction to Psychology class at NMC. She's now pursuing her bachelor's degree through Grand Valley State University at NMC's University Center, and she eventually plans to get her master's in social work.
"That's where I found out what I wanted to do, was my first two years at NMC," she said. "It really allowed me to have that self-discovery that I needed."
Like Deeren, each student entering Commitment next week will have a chance for a full-tuition scholarship by meeting graduation and grade point requirements. For students outside Grand Traverse County, the value is up to $25,000. Commitment Scholarships are funded through the NMC Foundation and are a priority area for the college.
More than 1,000 students have gone through Commitment, with 91 percent completing the requirements.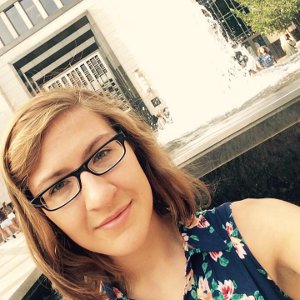 Emily Sklodowske is another alumna.
"It was so significant. It was a huge turning point for me," said the 2007 graduate of Benzie Central High School.
Sklodowske decided to try going away to school first. But after a year at Ferris, she returned to NMC where her Commitment scholarship was still available.
After a year here, Sklodowske was approved to use remaining scholarship funds on a study abroad trip to Italy. That hooked her on international travel and set the course for her career path.
"I knew, after Italy, that I had to go back. I had to keep doing that," she said.
She now works at Passageways Travel in Traverse City and is planning a trip to Costa Rica in December. Her advice to incoming Commitment scholars? Do everything they can to maximize the opportunity.
" I would go right straight to NMC after high school, if I could go back and change that," she said, citing the "top-notch" faculty, classes and experiences she found on campus. "This is something you need to take advantage of."
Want more stories like this?
NMC students past and present are achieving success in the classroom and in their careers. This section showcases just a few examples.
Sign up for NMC Now to get these stories, plus upcoming campus events and media mentions, delivered to your inbox every other Wednesday. View past issues here »
Sign up now!
Tweet