Success Story: Christal Frost joins fellow frontliners going back to school
December 2, 2020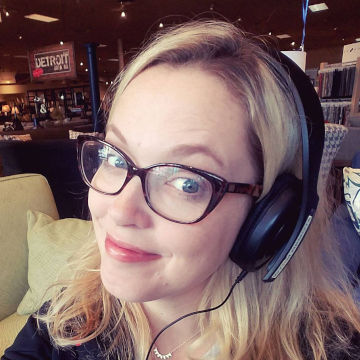 Photo credit: FulfillamentKnown to thousands in northern Michigan as a longtime voice in local radio, Christal Frost Anderson (right) is poised to take on another identity: NMC student.
In January, Anderson, 41, will be among more than 400 students enrolled so far in classes at NMC through Futures for Frontliners, a statewide program offering free in-district tuition to community colleges to Michiganders who worked in essential industries between April 1 and June 30 but do not have a college degree. (The deadline to apply is Dec. 31 and eligible applicants can enroll anytime in 2021.)
Anderson's job in media — she's worked on air for 15 years, most recently at WTCM's AM and FM stations— qualifies. As she was interviewing someone on the air about the program, she realized it, and that after a couple "false starts" in college, the time was ripe for her.
"That's what I love about NMC. It's always there when you're ready. That's a big, big thing. It took me a long time to be ready," said Anderson, a 1998 Benzie Central High School graduate who attended NMC immediately after high school and again in 2002 and 2006.
"I would go back, try to do a class or two, and life would happen," she said.
But with her son now 20 and deployed in the military and her younger child in high school, it seemed like perhaps she could finish what she started. Futures for Frontliners, whose application period runs through Dec. 31, sealed the deal.
"It's about actually accomplishing it," said Anderson.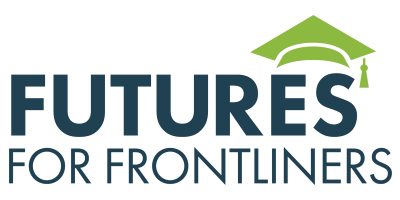 Eligible workers include those who worked in financial services, food and agriculture, health care, law enforcement, transportation and public works. They may pursue an associate degree or a skills certificate while they continue to work. Among NMC's 1,450 Frontliner applicants, 445 have been determined as eligible and nearly all have registered for spring semester, which begins Jan. 11. Just over half are new students while the remainder are currently enrolled but will gain the Frontliners scholarship. Most of the 1,000 who have applied but not yet been declared eligible have outstanding paperwork and could still take advantage of the scholarship.
Anderson is considering studying either criminal justice or psychology and plans to stay on the air.
"I probably won't leave my job, I love my job," she said. "Even if I never use the field of study, there's something to be said about always learning."
The bite-size approach that Frontliners offers also appeals to Anderson. Students need only enroll in six credits, or two classes, to maintain scholarship eligibility. Anderson will take her classes online, a convenience that didn't exist when she last attended.
"You had to fit your schedule around the school. That's not how it is now, and that has made all the difference," she said.
She also plans to take full advantage of NMC's many student support services. Advising, success coaching and tutoring are just a few available. Attempting to go solo factored into her previous false starts.
"I didn't reach out for help, and therefore I ended up dropping out," she said. "I know I need the support."
This time, she's already taking practice tests and practicing writing samples to prepare for an exam that would allow her to test out of an English course.
NMC's in-district tuition rates apply to Grand Traverse County residents. Those who qualify for Futures for Frontliners but live outside the district may still take advantage of the scholarship by paying the difference.
Want more stories like this?
NMC students past and present are achieving success in the classroom and in their careers. This section showcases just a few examples.
Sign up for NMC Now to get these stories, plus upcoming campus events and media mentions, delivered to your inbox every other Wednesday. View past issues here »
Sign up now!
Tweet