Success Story: Cherry Queen Finalist Aims For Scholarship
June 17, 2015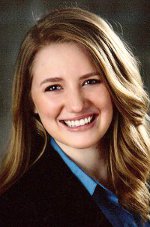 When the National Cherry Queen is crowned next month, Hannah Beaudry will be hoping the luck of the pine tree is on her side.
The NMC student is one of four finalists vying for the 2015 crown. If she wins, Beaudry, 19, will become the fifth queen within the past decade with NMC connections.
"Being able to have a college experience in beautiful Traverse City, Michigan, is such a blessing to me. Hopefully there's a lucky charm with NMC and cherry queen, but who knows," said Beaudry, a 2013 Elk Rapids High School graduate who is studying elementary education.
She'll finish her NMC classes in December and then go on to complete her bachelor's through Central Michigan University at the University Center.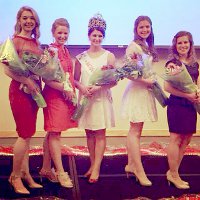 The Cherry Queen scholarship would cover the remainder of her tuition costs, she said.
"It would be life-changing to earn that scholarship and graduate college debt-free," she said.
At NMC, Beaudry's favorite instructor has been history professor Jim Press.
"He made us think in such an amazing way. He really focused on critical thinking," she said. "The way he lectures is like he's telling a story, and it just made history so interesting. And I did not love history before that."
On July 10, Beaudry will hope to make National Cherry Festival history, walking away with the crown first awarded in 1925.
Cherry Queens and Their NMC Education
Amy Houdek Pallo, 1996 / Associate's Degree - 1996
Courtney Fountain Hanley, 2005 / Associate's Degree - 2012
Danielle Moss Plumstead, 2007 / Classes in Summer 2005, Summer 2006 and Spring 2008
Jordan Blaker Scheer, 2011 / Classes in Fall 2012
Meg Howard Rosenberg, 2012 / Certificate in Practical Nursing - 2013
---
Want more stories like this?
NMC students past and present are achieving success in the classroom and in their careers. This section showcases just a few examples.
Sign up for NMC Now to get these stories, plus upcoming campus events and media mentions, delivered to your inbox every other Wednesday. View past issues here »
Sign up now!
Tweet