Success Story: Record high dollars awarded to record number of recipients
February 5, 2020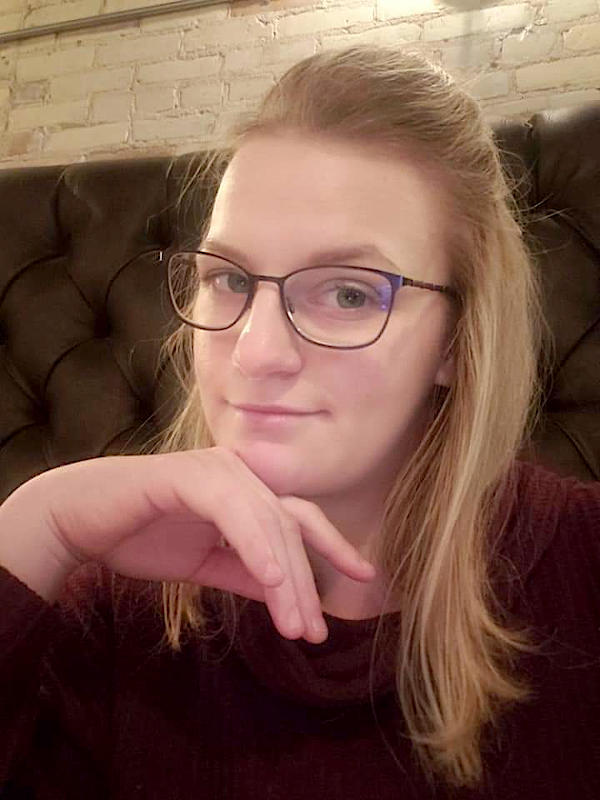 Aspiring to an optometry degree, Dani Valentine anticipated many years of tuition bills. But thanks to NMC scholarships, in only her second semester she's finding those bills substantially lower than expected.
Valentine is one of a record 964 institutional scholarship recipients this academic year, a whopping 40 percent more than in 2018-19. Collectively those students have been awarded a record $1.28 million, a 12-percent increase in scholarship dollars awarded over 2018-19.
"It's definitely a long road, but because of scholarships I feel like I can do this," Valentine, 26, said of achieving her goal of becoming an optometrist.
NMC Director of Financial Aid Linda Berlin said the increase is the result of process enhancements undertaken to encourage more scholarship applications, so that available funds are fully awarded. Enhancements included a second application cycle, a communication plan to students and a reformatted, more user-friendly scholarship application.
As a result, applications grew from 22 percent of students in 2016-17 to 28 percent last year. Simultaneously, scholarship funds awarded rose from 74 percent of available to 82 percent.
"We're trying to make (scholarships) more accessible to all our students, and we're trying to get the message out, it's not just about merit," Berlin said. Financial need, area of study, and hometown are all common scholarship award criteria.
Scholarship funds are donated through the NMC Foundation, which has made scholarships one of four priority areas in its current $35 million Be What's Possible comprehensive fundraising campaign.
For the fall 2019 semester, Valentine got a $500 scholarship. This spring, she was awarded two more totaling $1,500. After earning her associate's degree, Valentine plans to complete her bachelor's through NMC's University Center, and then complete a graduate degree in optometry at Ferris State.
Valentine will use her $1,000 Global Opportunities scholarship to participate in NMC's first-ever trip to Iceland. She plans to earn NMC's Global Endorsement in addition to her degree.
"I think it will help set me apart for anything I apply for in the future, as far as jobs or grad school," she said.
The average scholarship award is $1,327 this year. Berlin said that her office is trying to keep the average above $1,000. That's more than half the cost of tuition and fees for a student like Valentine — a Grand Traverse County resident enrolled in 12 contact hours per semester and studying an NMC general program — which total $1,714 per semester.
"I'm really just super grateful for all these scholarships, not just for me, but anybody," Valentine said. "It really does make a huge difference. Any small amount really helps."
Want more stories like this?
NMC students past and present are achieving success in the classroom and in their careers. This section showcases just a few examples.
Sign up for NMC Now to get these stories, plus upcoming campus events and media mentions, delivered to your inbox every other Wednesday. View past issues here »
Sign up now!
Tweet