Success Stories: Region's brightest becoming Hawk Owls
May 29, 2019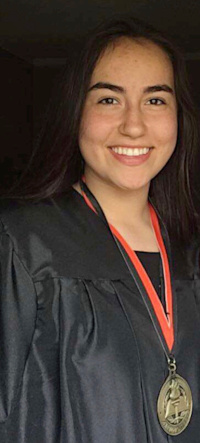 Long known as a smart financial choice, NMC is increasingly simply the smart choice, as determined by students well-positioned to know best.
So far, 13 valedictorians and 3 salutatorians from northern Michigan's Class of 2019 have been admitted to NMC for fall. More than 120 students have a grade point average of 3.9 or better, on a 4.0 scale.
"We've had a good run this year," said Cathryn Claerhout, director of admissions. "We've got people who are not (just) looking at us to save money, it's because we've got their program."
Manton High School valedictorian Isabela Bivens (left) is one. She also received the Founder's Scholarship, worth $8,000. Bivens is member of the National Honor Society who runs cross country and track and field, has a black belt in tae kwon do and works as an assistant martial arts instructor and on a farm. Her older sister Catherine attended NMC, too, and her positive experience also influenced Bivens.
"I know she was challenged there so I'm pretty excited to go," she said, adding she plans to take general classes, perhaps focusing on sciences.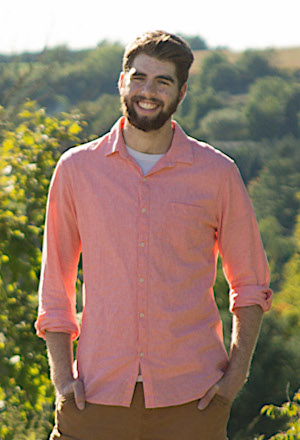 Ellsworth High School valedictorian Kevin Dickinson (right) is likewise following in a sibling's footsteps. His brother Roger graduated with a degree in visual communications in 2016. Dickinson considered attending a four-year school but decided he'd prefer to stay closer to home. Like Bivens, his favorite subject is math and he's a member of the National Honor Society. Dickinson also plays basketball and participates in Little Buddies, a mentoring program with the local elementary school.
"We hang out with them and try to be a good influence on them," said Dickinson, who will study creative writing at NMC.
Want more stories like this?
NMC students past and present are achieving success in the classroom and in their careers. This section showcases just a few examples.
Sign up for NMC Now to get these stories, plus upcoming campus events and media mentions, delivered to your inbox every other Wednesday. View past issues here »
Sign up now!
Tweet