Success story: Highway construction, marine tech, health care offerings all available
September 14, 2022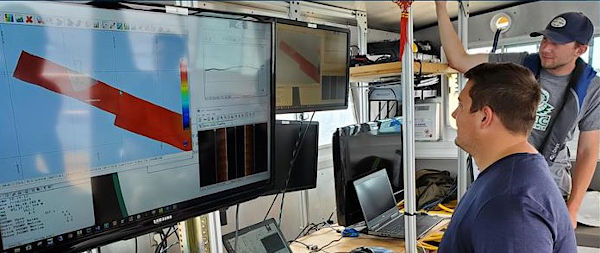 Back-to-school season isn't over, even though the calendar says mid-September.
Across multiple fields, NMC is steadily increasing its microcredential offerings. These skill-based short courses offer professional development and retraining opportunities for those seeking a career change. Online delivery and sometimes self-paced structure mean the schedule isn't tethered to a traditional school year calendar. 
Increasing the number of microcredentials and shortened course pathways is a goal of NMC's strategic plan, NMC Next. They're attractive to students and employers alike, addressing the skills gap that many regional employers cited in a 2021 study as hindering their growth. 
"When a person sees a direct line, and it's quick, and it's accelerated, the more likely they are to enroll," said Janie McNabb, a Traverse City-based workforce development consultant and former NMC trustee.
"As the region's leading higher education institution, we work to meet the needs of students and employers. Microcredentials enable us to do so effectively and efficiently," said Jason Slade, NMC vice president for strategic initiatives. 
Here's a look at a variety of upcoming microcredentials:
NMC is applying the shortened course format in traditional academic areas as well. The Great Lakes Culinary Institute rolled out two new certificates and shortened formats this fall. Beginning fall 2023, NMC's Police Academy will condense its program from a yearlong format to a single semester. This could potentially double the number of police academy graduates, who are now in high demand by agencies at all levels.
"They are really excited to see us make this change," Police Academy Director Gail Kurowski said. "They are desperately in need of law enforcement personnel."
Want more stories like this?
NMC students past and present are achieving success in the classroom and in their careers. This section showcases just a few examples.
Sign up for NMC Now to get these stories, plus upcoming campus events and media mentions, delivered to your inbox every other Wednesday. View past issues here »
Sign up now!
Tweet