Success story: Dental assistant program looks to the U.P. for students
March 22, 2023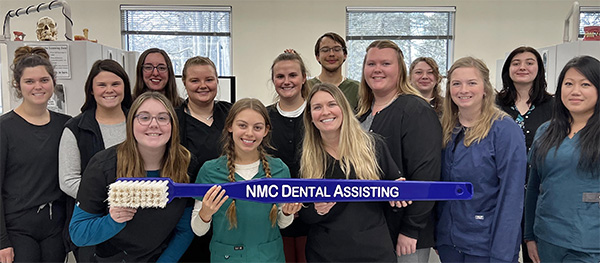 To address another workforce sector where employer demand exceeds labor supply, NMC has formally partnered with Bay Mills Community College in the U.P., seeking to admit more dental assistant students.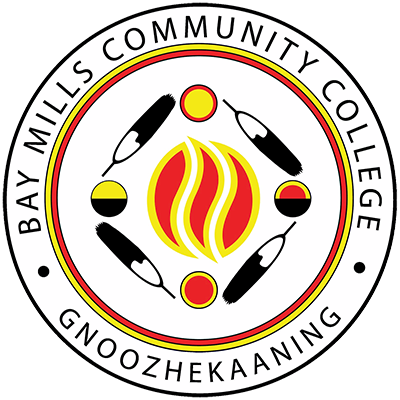 Last month, NMC and Bay Mills, a tribally-controlled community college in Brimley, signed an articulation agreement that will allow Bay Mills students to transfer to NMC's dental assistant program after their first year. NMC's yearlong dental assistant curriculum allows them to sit for the state exam to become a registered dental assistant (RDA). NMC Dental Assistant Director Beckie Wooters will make a recruiting visit to Bay Mills on April 17.
Ability to earn RDA licensure is a key advantage of NMC's program. NMC has an outstanding exam pass rate, exceeding the state of Michigan's average in both the clinical and written portion of the exams. Since 2019, at least 96 percent of NMC graduates have passed the clinical portion.
"With a registered dental assistant, a dentist can see about 60 percent more patients. They can do more clinical procedures under the dentist's supervision," said Dr. Jessica Rickert, a now-retired Traverse City area dentist who hired NMC graduates in her practice.
Rickert is also the first female Native American dentist in the United States, and remains the only one in Michigan. She now consults with insurer Delta Dental of Michigan and leads Anishinaabe Dental Outreach, whose goal is to improve dental health in Native communities. She saw an opportunity to connect NMC and Bay Mills to better serve the Upper Peninsula, where the shortage of dental professionals is especially acute.
"The scarcity of timely dental care is causing serious hardship," Rickert said of the U.P. "They have a wonderful program at NMC. Dental assisting is such a great career, and it's really fulfilling and it's necessary. Let's make this happen."
Wooters said the agreement is another way to boost enrollment. NMC's dental assistant program currently has 13 students, and can accommodate 24. Need is great in the lower peninsula as well, she said.
"We're not filling the needs for all of the jobs," said Wooters.
NMC recently invested $52,000 in new equipment for the dental assistant program. It has six fully-functioning patient rooms and some of the latest technology, including an intraoral scanner.
In addition to dental assistants, NMC has been working to increase the ranks of professionals in multiple fields. In just the past nine months the college has introduced several programs in response to employer demand and labor shortages:
Want more stories like this?
NMC students past and present are achieving success in the classroom and in their careers. This section showcases just a few examples.
Sign up for NMC Now to get these stories, plus upcoming campus events and media mentions, delivered to your inbox every other Wednesday. View past issues here.
Sign up now!
Tweet